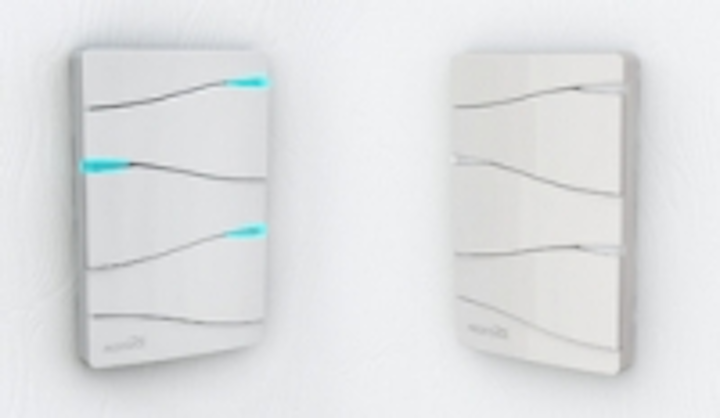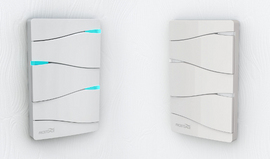 Date Announced: 05 Jul 2011
Seoul, Korea - Frostdale is pleased to announce that its wireless lighting controls are now on display in Essen, Germany at the red dot museum. The nanogrid™ switches will be featured in a special exhibition titled "Design on Stage" from July 5 to August 1 and accompanied by other red dot winners in the category of product design.
According to Dr. Berkhard Jacob, the red dot is a means of identifying companies whose products deliver values such as innovation, quality and customer benefit; none of which can be easily measured in numbers.
Following on Professor Jacob's comments, the nanogrid™ switch range is easily integrated with devices such as smartphones and tablet PCs to allow homeowners and building managers complete control over their their energy usage via user-friendly graphical interfaces. Built-in features include energy and temperature monitors which can be leveraged to save money on heating and cooling costs as well as make reductions in the 15 to 20 percent of energy costs typically associated with lighting.
Frostdale's lighting controls operate on Zigbee and Z-Wave networks, the leading standards for intelligent automation and energy management solutions.
The nanogrid™ switch was selected earlier this year among nearly 4,500 products to receive the 2011 red dot seal of quality in one of the world's most renowned international product competitions.
###
The red dot design award
The red dot design award dates back to 1955 and is now the world's largest and most distinguished design competition. It breaks down into the three disciplines 'red dot award: product design', 'red dot award: communication design' and 'red dot award: design concept'. There were almost 14,000 entries from 68 countries in the year 2010 alone.
You can get more information on the website at www.red-dot.de/presse.
About Frostdale Co., Ltd.
Founded in 2007, Frostdale is a manufacturer of Zigbee and Z-Wave home automation and energy management solutions for residential and light commercial settings. With an emphasis on cutting edge design and intuitive software, Frostdale aims to empower users to reduce their energy consumption and cut down on utility costs. Its patented nanogrid™ technology supports a range of devices for greater control over lighting, security, and energy management.
Frostdale Co., Ltd. is a private company based in the technology hub of Seoul, Korea. For more information about our wireless switches, please visit us online at www.frostdale.com or download our product brochure here.
Contact
Joseph Branca Media Relations Frostdale Co., Ltd.
E-mail:josephbranca@frostdale.com
Web Site:www.frostdale.com