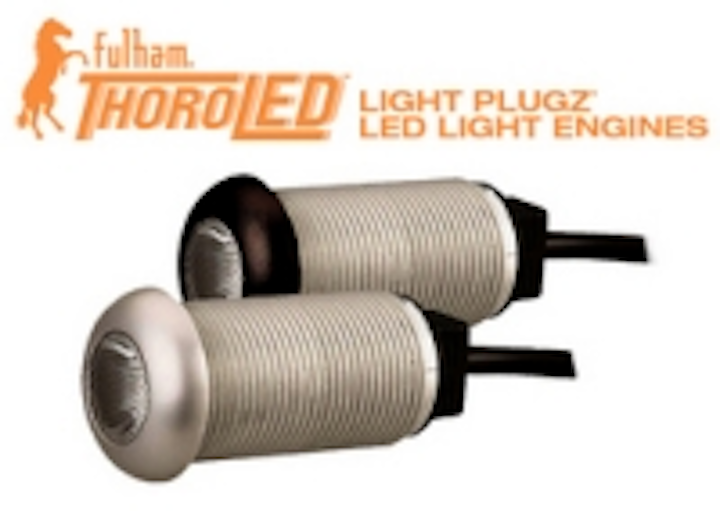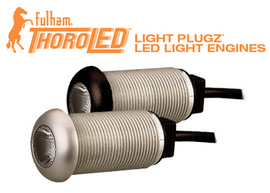 Date Announced: 03 Oct 2011
Fulham Co., Inc., a leading global supplier of LED arrays & drivers, LED lamps, electronic fluorescent ballasts, electronic transformers, emergency lighting systems, induction lighting systems and more, has officially launched its new line of both white (2800ºK, 4000ºK and 6000ºK) and RGB ThoroLED Brand Light PLUGZ LED Light Engines.
Versatile threaded housings mate with many heat sinks and fixture types, while lens caps (bezels) are available in silver, black or white for aesthetic purposes. Input voltage is 9-15V AC/DC, and they are available in 1.7W, 3.4W and 5.1W varieties. Applications for these energy-saving light engines include spot lighting, retail display case lighting, recessed lighting and other commercial and residential uses. For more information, go to www.fulham.com or call 1.323.599.5000.
About Fulham
Fulham Co., Inc. is a leading global supplier of electronic ballasts, lamps, electronic transformers, LED arrays & drivers, emergency lighting, induction systems, wiring harnesses and custom assemblies. Fulham has facilities dedicated to sales and service excellence in North America, the Middle East, Europe, Asia, Africa, India, and Latin America. Fulham's product diversity and excellence is due in part to its international staff of world-class engineers and production experts, as well as its investment and commitment to leadership in product innovation. Fulham's product quality ranks among the best in the industry. Fulham is dedicated to being the leader in cost-effective and energy-efficient lighting solutions. For more information about Fulham Co., Inc., please visit http://www.fulham.com, or contact our Sales Services team at 1.323.599.5000.
Contact
Jay Matsueda Director of Marketing Fulham Co., Inc.
E-mail:updates@fulham.com
Web Site:www.fulham.com