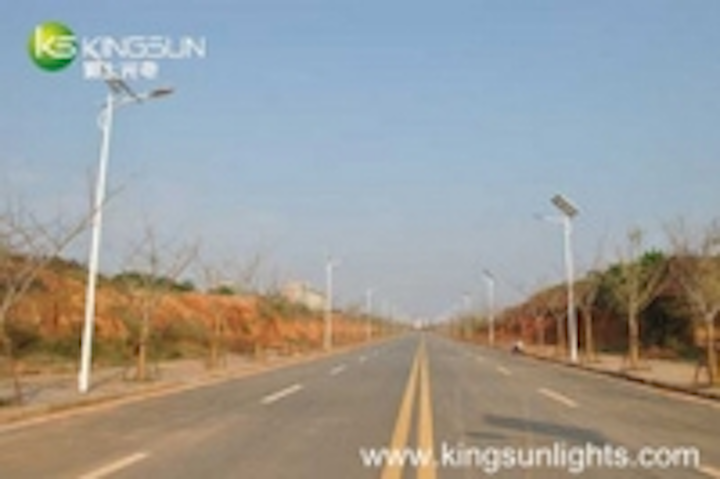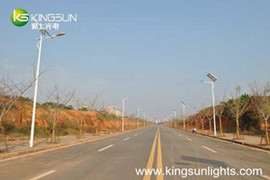 Date Announced: 04 Oct 2011
This solar wind powered LED street light project is located in Yangjiang street, Anhui, China, with a length of 4 kilometers, 2 lanes in each direction, lights are of 4 meters pole height. Based on the on-site investigation and exact calculation, KS-A036TX solar led street light was chosen allocated with 80W solar panel, 150 AH battery and 10A/12V. All the lights work stable with 10 hours daily working time, illumination up to more than 20 lux and uniformity over 0.6.
Feedback from terminal users shows energy saved with Kingsun solar wind LED lighting system reaches over 60%, also labor cost gets reduced greatly for its easy installation and maintenance.
Lights used in this retrofit project are Kingsun KS-A36TX LED solar street light consumes 36 W and produces 3240lm flux.
Contact
Ms Jessie Chow Commercial Executive +86-769-83395678 ext 8096 International Business Department Kingsun Optoelectronic Co., Ltd.
E-mail:ks_sales15@kingsun-china.com
Web Site:www.kingsunlights.com