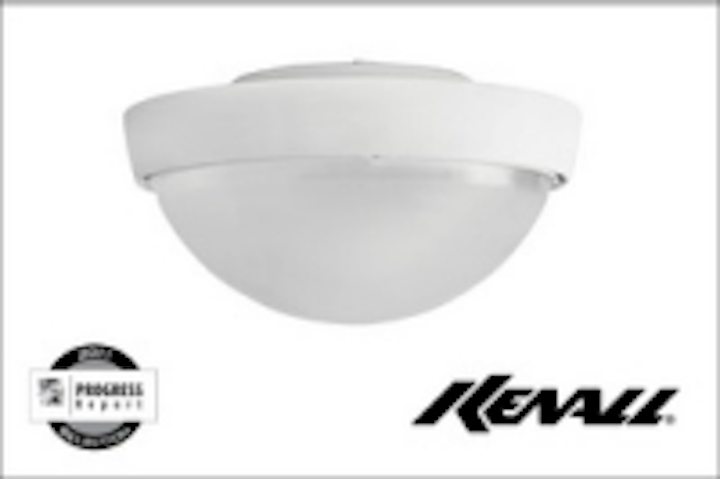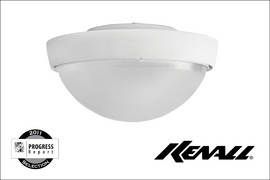 Date Announced: 18 Oct 2011
Gurnee, IL — Kenall Manufacturing announced today that its new TekDek™ luminaire and SmartSense™ control system have been recognized by the Illuminating Engineering Society (IES) Progress Committee as providing advancements in the art and science of lighting. The accepted products will be part of the 2011 IES Progress Report, which presents significant developments and improvements in the lighting industry over the past year.
TekDek is a lensed LED luminaire specifically designed for parking garages, which provides an efficacious, efficient, and sustainable energy source. It has been designed for use with SmartSense, a lighting control system that intelligently monitors and adjusts to both motion and daylight to optimize cost and energy savings. TekDek has been recognized by the IES committee of lighting designers, engineers, and manufacturers specifically for its ability to bring a higher quality of illumination to garage spaces—through minimized glare, higher vertical illuminance, and uplight—in comparison to other LED products currently on the market. According to the U.S. Department of Energy's Lighting Facts, Tek Dek is the most efficacious parking garage luminaire in the industry, delivering a powerful 100 lm/w. Its compatibility with SmartSense controls was also a contributing factor in its selection. In addition, SmartSense was recognized for its innovative LED end of life (L70) detection.
The Progress Report submittals, which consist of new products, applications, research, design tools, and publications, are reviewed by the IES Progress Committee, who is responsible for monitoring developments in the art and science of lighting worldwide in order to prepare a yearly review of achievements for the Society. The committee is made up of lighting industry professionals who possess expertise in varied areas within the field. Each submittal goes through a comprehensive judging process and is evaluated for uniqueness, innovation, and significance to the lighting industry—with a focus on honors and technical advancements rather than aesthetics.
The accepted products will be promoted extensively by the IES at the IESNA's upcoming Annual Conference in Austin, TX. In addition, a summary of the Report will be published in the January 2012 issue of Lighting Design + Application (LD+A), the Society's monthly magazine. The Report will also be posted on the IES website and presented at local IES Section meetings throughout the year. For additional information on the TekDek and SmartSense inclusion in the 2011 IES Progress Report, visit www.ies.org to view the Report.
For additional information on Kenall's new TekDek with SmartSense controls, visit us on the web at www.kenall.com, or contact us by phone at (847) 360-8200.
***
About Kenall Manufacturing
Kenall Manufacturing, located in Gurnee, IL, produces and supports high quality and durable lighting solutions for the most demanding environments. Since its inception in 1963, Kenall has been known for superior quality, exceptional value, and durable solutions, and it is proud to provide sealed lighting for containment or clean spaces, security lighting for detention facilities, and specialized healthcare and transportation applications. Kenall products are manufactured in the USA and meet the guidelines established under the Buy American Act and the North American Free Trade Agreement. For additional information, visit www.kenall.com, or follow us on Facebook, Twitter, LinkedIn, or YouTube.
Contact
Joanne Cummins Copywriter/Publicist Kenall Manufacturing 1020 Lakeside Dr Gurnee, IL 60031 Ph: (847) 263-6067
E-mail:info@kenall.com
Web Site:www.kenall.com