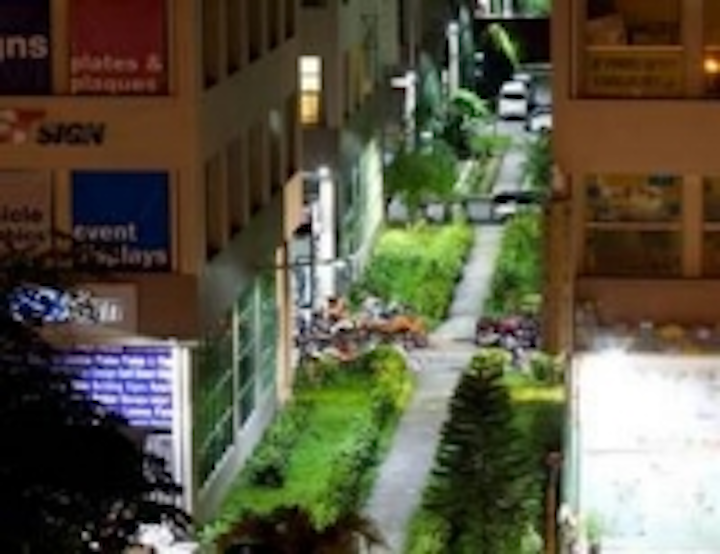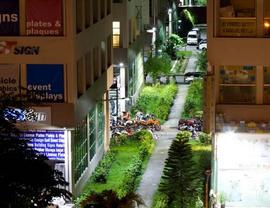 Date Announced: 28 Oct 2011
Hong Kong - OSRAM, one of the two leading light manufacturers in the world, announced today that Shun Li Industrial Park is the first to implement OSRAM's High Power Modular Street Light (HPMSL) to illuminate the streets in the industrial estate in Singapore.
With the customers' heavy reliance on ample around-the-clock outdoor lighting, the park made the decision to replace its aging high pressure sodium (HPS) street lamps with OSRAM's new HPMSL solution for better light and power efficiency, as well as in a reduction of time and money spent in maintenance.
The new lighting system provided greatly improved road visibility and offered over 50 percent in energy savings. "The difference between before and after the replacement of our old HPS street lighting is remarkable. We are very pleased with the performance of OSRAM's HPMSL LED solution and the final end results," said Mr. Nelson Ng, Chairman of the Shun Li Industrial Park Management Committee.
"OSRAM's HPMSL LED street light is a state-of-art street light lantern designed with the concept of flexibility, sustainability and maintainability. The modular LED light engine approach offers excellent flexibility fulfilling different street light classification requirements by varying the number of HPML light engine modules. This is suitable for all outdoor lighting applications. It also has excellent thermal management ensuring reasonable LED junction temperature for optimal operation. The LED light engine and driver within the HPMSL can be replaced easily without dismantling the whole fixture simplifying maintenance," Steven Kwek of OSRMA PL SSL Outdoor Director (Global) explained.
Additional benefits of OSRAM's HPMSL:
· White light helps to distinguish objects, colors and shapes easier at night with better color rendering and a higher perceived brightness making people feel safer outdoors
· IP66 protection, HPMSL has undergone rigorous testing to ensure dust & water ingress protection
· Good optical design effectively direct most of the light onto the road surface preventing light pollution
· Utilizes several of the company's High Power Modular Lamps (HPMLs), which can be used for various sizes of street lamps
HPMSL and HPML, both now registered trademarks of OSRAM, join the company's extensive product portfolio, which offers LED products around the world - from LED modules for OEMs to complete LED luminaires.
About OSRAM
OSRAM (Munich) belongs to the Industry Sector of Siemens and is one of the two leading light manufacturers in the world. In the 2010 financial year, it achieved a turnover of €4.7 billion. OSRAM is a high-tech company in the lighting sector and 70 percent of its turnover comes from energy-efficient products. The company, which is very much internationally oriented, has around 40,000 employees worldwide, supplying customers in 150 countries worldwide from its 42 production sites in 16 countries (30 September).
Contact
Louise Ngan Tel: +852 3652 5622
E-mail:l.ngan@osram.com
Web Site:www.osram.com