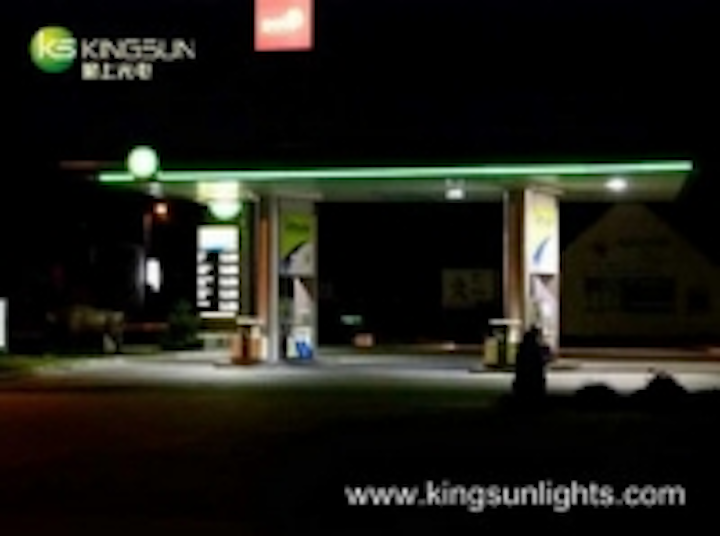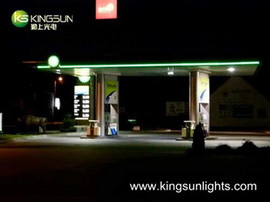 Date Announced: 01 Oct 2011
Kingsun Venus LED canopy light BY1A070 series has been lightening a gas station in Poland days before.
This gas station is with a ceiling height of 14 feet, requires a high illumination uniformity and intensity. Our engineer recommended 80W canopy light with 70pc of LEDs, which could produce an initial flux of 7050lm and lifetime lasts over 50,000 hours. With a unique design of independent optical and electrical chamber, the light has a good resistance of explosive, suitable for safety demands needed in gas stations.
The end users expressed their satisfaction on the working performance of these lights. They would observe a longer time on these lights, then would purchase more for their chain stations with stable working status.
Lights used in this retrofit project are Kingsun LED Canopy Light BY1A1070 consumes 80W and creates 7050lm flux.
Contact
Ms Jessie Chow Commercial Executive +86-769-83395678 ext 8096 International Business Department Kingsun Optoelectronic Co., Ltd.
E-mail:ks_sales15@kingsun-china.com
Web Site:www.kingsunlights.com