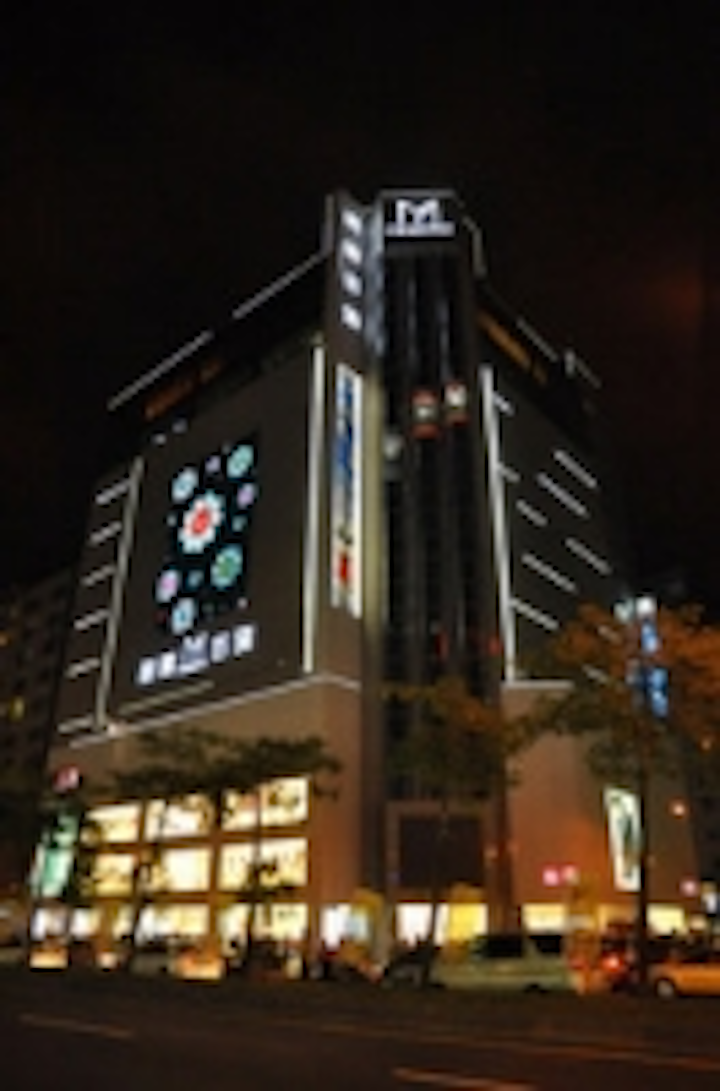 Date Announced: 31 Oct 2011
MINGYAO Department store, located in the central shopping area in Taipei, a Taiwan traditional department store for 23-year old which held a grand reopening on Sep. 23, 2011 after seven months of renovation. The opening of the Uniqlo flagship store coincided with the grand opening in MINGYAO.
For the grand reopening of MINGYAO, ARC SSL. has equipped the exceptional lighting fixtures with LED solution in dynamic lighting display. The LED cluster fixtures are installed and provide splendor lightshows in multi-sides with the one control system. ARC SSL.'s perfect total solution offers multi-functional lighting effects and enables a change of topics like holiday-themed graphics for specific seasons and celebrations. Before the installing of lightshow, we simulated multi topics to fulfill the customer's demands. The high performance fixtures are controlled by large scale DMX controller, which enables sophisticated application possibilities in the stylish environment of the department store.
ARC Lighting Corp. is designed to the customized intelligent lighting system for each customer. If you need further information, you are welcomed to contact us directly.
Project Details:
Category : Retail
Client : MINGYAO
System & Lighting Design : ARC SSL.
Exterior Restoration: Sander Electronics
Location : Zhongxiao District, Taipei City, Taiwan
Date : Aug., 2011
Product Used:
1. DMX lighting controller ARC5101-B0
2. Lighting Effect Software: Color Studio Management
3. LED Cluster ARC1301-C0
4 Driver IC: MBI6024
To watch the video, please click on the following link
http://0rz.tw/xUNIx
ARC Lighting Corp. is designed to the customized intelligent lighting system for each customer. If you need further information, you are welcomed to contact us at
info@arclight.com.tw
Contact
ARC SOLID-STATE LIGHTING Joyce Chen TEL : +886-8227-8217#613
E-mail:info@arclight.com.tw
Web Site:www.arclight.com.tw