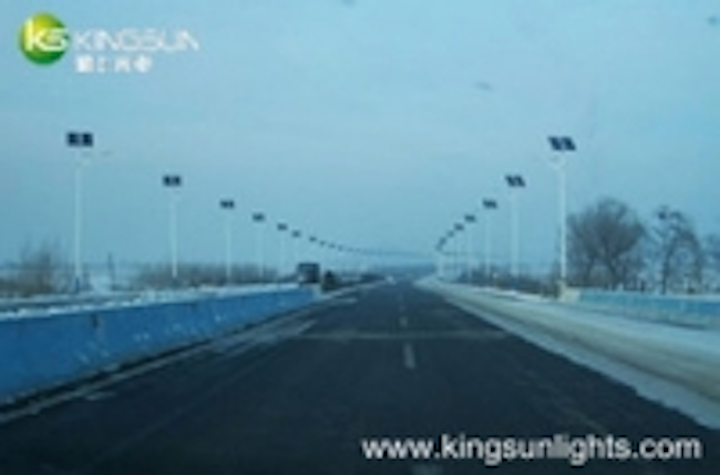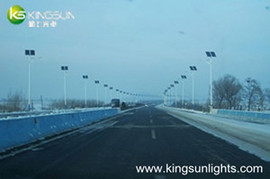 Date Announced: 09 Oct 2011
A 25km Solar LED street light project has been finished by Kingsun in Bohai Avenue, Liaoning in earlier times.The street has 3 lanes for both 2 directions; the pole is 8 meters' high and distance between poles being 25 meters.
KS-A084TX series of Solar-wind LED street light system is allocated with 200AH storage battery, 200W solar panel and 12A/24V controlling system. With advantages including energy conservation, greenhouse gas emission reduction, cable pavement elimination, intelligent control without manual operation, Kingsun solar wind system could save much for the local government.
The Solar LED Street Lights using in this Project are KS-A84TX LED solar street light consumes 84W and produces 7560lm flux.
Contact
Ms Jessie Chow Commercial Executive +86-769-83395678 ext 8096 International Business Department Kingsun Optoelectronic Co., Ltd.
E-mail:ks_sales15@kingsun-china.com
Web Site:www.kingsunlights.com