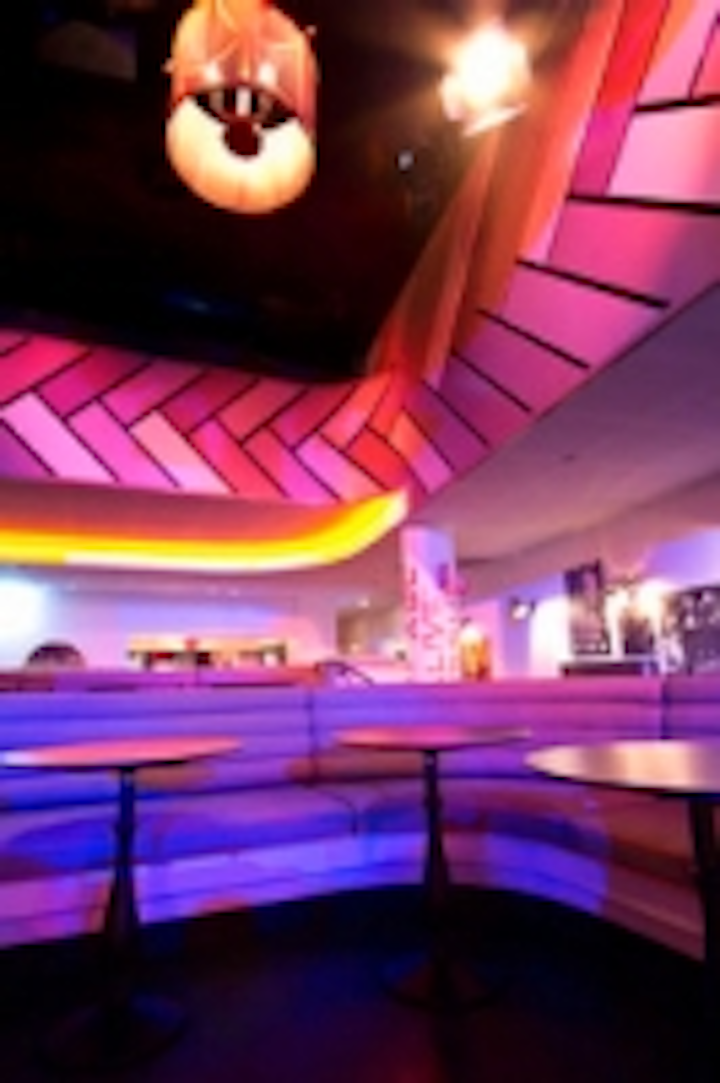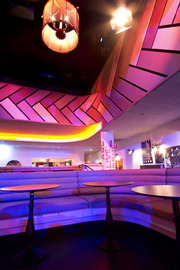 Date Announced: 25 Oct 2011
Lighting designer Andy Mutton from Lightning Lighting in Melbourne, Australia has specified 14 Robe ROBIN 300 LEDWash moving lights for a fantastic new lighting installation at the buzzy Beresford Hotel nightspot in Surrey Hills, Sydney, New South Wales.
This is the first club/live music installation for these new, very versatile and compact fixtures and it's in the Beresford's famous 600 capacity "Upstairs" venue, which has just been refurbished by new owners, Merivale.
Mutton was asked to deliver a full lighting technical package - which also features 8 Robe ROBIN 300E Spots - all supplied by Robe's Australian distributor ULA - 3 Giga strobe and a Road Hog console for control.
The lighting has to cover the stage, dancefloors and seating areas for a variety of shows and events, from rock bands to DJ sets to corporate events. It needed to be able to create atmosphere, mood and excitement whatever the occasion, and also the fixtures needed to be fast to keep pace with some of the DJ sets.
Anything too large or bulky was out, as the headroom is only 5 metres.
The stage is in the corner of the L-shaped room, so the fixture positions are not symmetrical and the LEDWashes are spread out over the room.
It was the first time that Mutton had actually used the ROBIN 300 LEDWash, although he had used the larger ROBIN 600 LEDWash several times on other shows and was hugely impressed.
When the smaller 300 version came on-stream earlier this year, he thought it was perfect for Upstairs.
"It's a great fixture, with heaps of output and a good zoom," he enthuses, adding that he likes the fact you can only see one colour coming out of the units due to their refined and homogenised light engine, a feature of the Cree multichip technology used across the entire current generation of Robe's range of LED fixtures. "This was important," he explains, "Because 'multicoloured' heads distract from the decor and furnishings of the venue".
He says that to see the source and the beam as one colour is a "Way more creative" experience which adds to the whole process of building an imaginative and meaningful show. . He also likes the wide range of whites - warm white, cool white, steel white, dirty white, lavender white, etc., - effectively "A white for every skin tone".
The ROBIN 300E Spots were selected primarily for their wide zoom... 40º.. which is a vital function to optimise lighting effects and drama in low ceilinged venues.
"This fixture has some good functions," enthuses Mutton, "It lets you program half colours and the focus allows a hard edge to be put on the colour wheel so the colours split nicely". He qualifies this by saying that this is not typical of all moving Spots and that half colour to another half colour is a good chase for live music applications.
The venue is all about live music, so the lights need to complement the beat, dynamics and changes as much as possible.
Mutton has been a Robe user since 2004 and so is well placed to comment on the brand and its innovation. "Robe technology is solid, it holds up to constant movement. The LED fixtures are producing colours I haven't seen before and this makes stages look fresh and invigorating," he concludes.
Contact
Louise Stickland +44 (0)1865 202679/+44 (0)7831 329888 Robe Lighting + 420 571 751 510
E-mail:louise@loosplat.com
Web Site:www.robe.cz