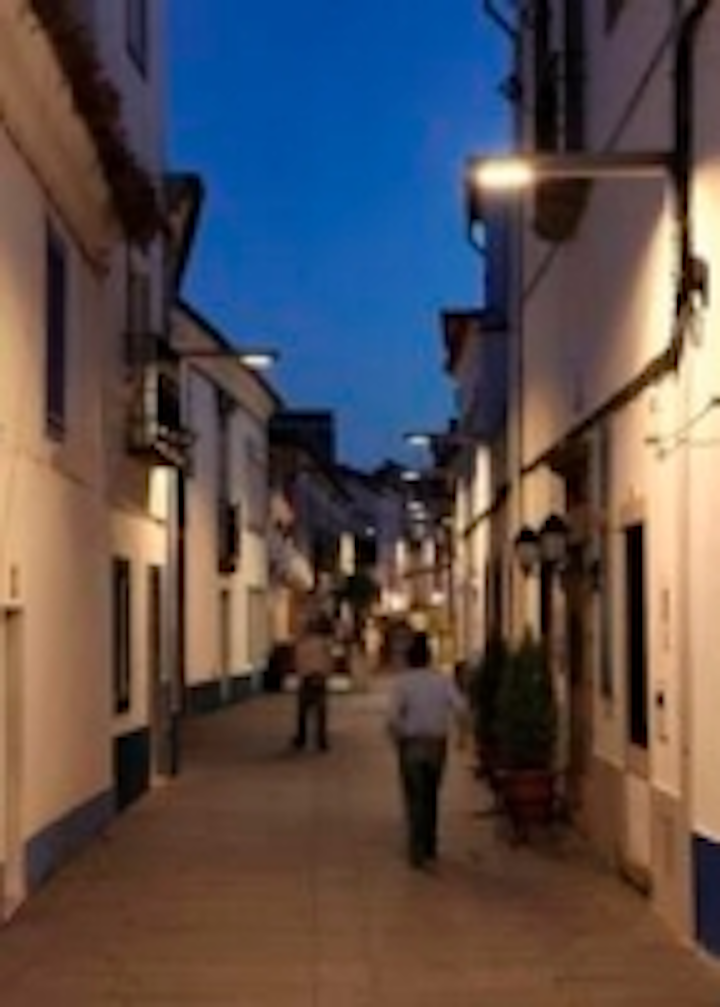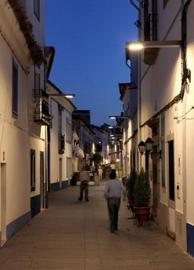 Date Announced: 18 Oct 2011
As of late, the streets in the historic centre of Arraiolos in Portugal have been lit up entirely by energy-efficient lighting diode technology (LED), used in combination with an intelligent lighting management system. This project, the first of its kind in the entire country, was realised by Schréder, a manufacturing company for street lighting, in cooperation with OSRAM Opto Semiconductors. In future, the new street lighting shall ensure energy savings of approximately 50 percent.
Arraiolos in Portugal is particularly well known for its traditional carpets and its castle, which is more than 700 years old and characterises the appearance of the town. Despite the town being steeped in history, it now also symbolises the future. The reason for this is the following: when the public lighting was reconfigured, the outdated and inefficient street lanterns used in the historic town centre were replaced completely by new luminaires that use energy-efficient LED-technology in combination with an intelligent lighting management system (LMS).
Golden Dragon LED: complying with the requirements of historical cities
Working together with the Regensburg-based semiconductor manufacturer OSRAM Opto Semiconductors, Schréder lighting solutions realised the first conversion to sustainable street lighting in Portugal: 400 straight-lined "Rivara" Schréder luminaires, developed by the lighting design office ECLIPZ, now illuminate the streets in Arraiolos. Every single one of them is equipped with 36 warm-white (3000K) Golden Dragon Plus-LEDs, which were provided by OSRAM Opto Semiconductors. Their broad radiation angle of 170° facilitates a balanced and even illumination, at a consistently low power consumption compared to conventional sodium-halide lamps. What is more, they also comply with the particular prerequisites of historical cities, as their natural colour rendering – with a CRI of 82 – ensures a pleasantly warm colour impression. As a result, the streets in the historical centre of Arraiolos still emanate the same flair at night as they do during the day.
"The Golden Dragon Plus-LED is characterised by exceptional colour rendering and a pleasant, warm-white light. In addition to this, it also allows for increased safety, as the surrounding area is more clearly outlined than is the case with other lighting solutions. For this reason we have chosen LEDs by OSRAM Opto Semiconductors for the implementation of this Portuguese pilot project," says Miguel Sampaio de Mattos, General Manager of Schréder Portugal.
Additional savings thanks to LMS
An important component of the installation is the intelligent lighting management system, by means of which the street lights can be centrally controlled via Power Line Communication (PLC). Hence, not only can the lighting intensity of every single luminaire be programmed, the light is also only provided where it is really needed, and efficiently at that. Thanks to the combination of this light control and the efficient LED-technology, the community of Arraiolos can attain a significant reduction of their energy consumption by approximately 50 percent as well as of their CO2 emissions.
Contact
Marion Reichl Headquarter, Europe Tel: +49 (0) 941 - 850 - 16 93 Fax: +49 (0) 941 - 850 - 444 - 16 93
E-mail:marion.reichl@osram-os.com
Web Site:www.osram-os.com/pr-Arraiolos