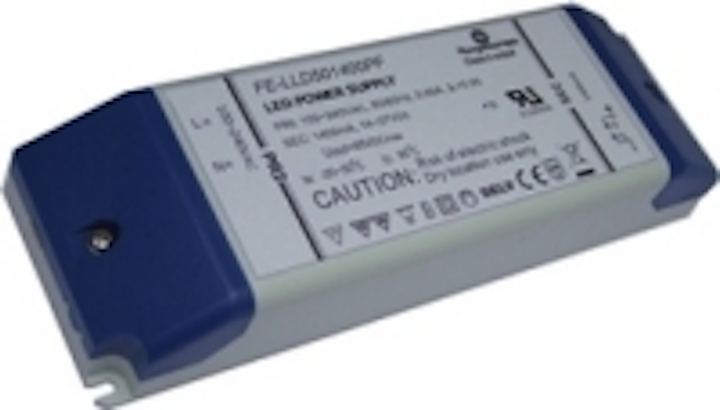 Date Announced: 03 Oct 2011
UK based LED manufacturer Forge Europa has announced the availability of a new range of power factor corrected constant current LED drivers, supplied with a 5 year warranty, tailored for use in solid state lighting solutions using lighting-class LEDs.
The new drivers build upon the existing product offering from Forge Europa and expand the availability of power factor correction to a broader range of drive currents and LED loads up to 1400mA and 50W, including:
• 12W – 350mA, 500mA and 700mA
• 20W – 350mA, 500mA and 700mA
• 30W – 500mA and 700mA
• 50W – 1050mA and 1400mA
"These new drivers expand the number of high quality driver options available to our customers, and allow our design team greater scope in the creation of ultra-efficient LED lighting solutions" says Andrew Tomlinson, Technical Sales Support at Forge Europa.
A complete listing of all the new products and their respective technical data sheets can be viewed within the LED Drivers section of the Forge Europa website www.forge-europa.co.uk/drivers
About Forge Europa
Forge Europa was established in 1993, and has become recognised as an authority in the design and manufacture of innovative LED lighting solutions. As the UK's only designated Cree Solutions Provider, Forge Europa can deliver ultra-efficient PCB assemblies using components from the industry-leading Cree XLamp LED portfolio. For further information on the range of services and support available from Forge Europa call +44 (0)1229 580000.
Contact
Forge Europa The Old Railway Princes Street Ulverston Cumbria, UK LA12 7NQ Tel: +44 (0)1229 580000
E-mail:sales@forge-europa.co.uk
Web Site:www.forge-europa.co.uk/drivers