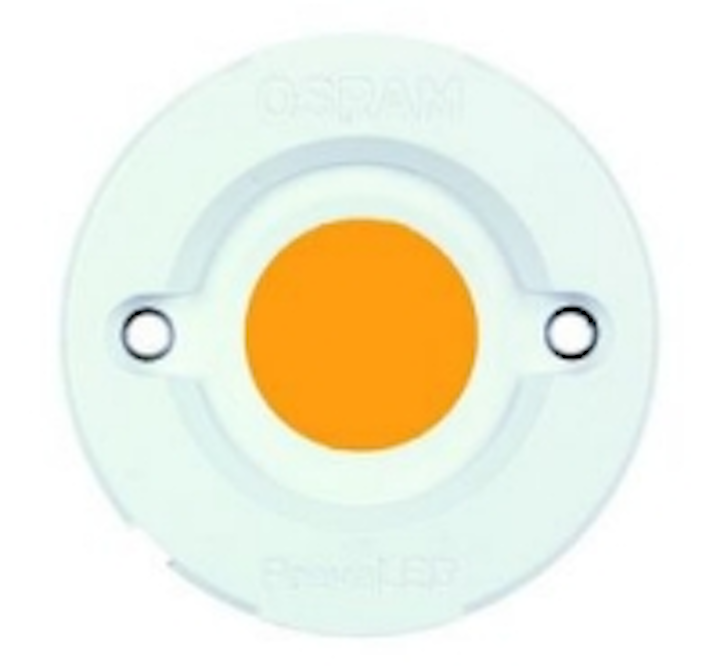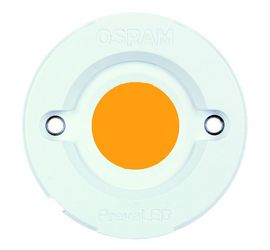 Date Announced: 19 Dec 2011
With immediate effect, OSRAM now offers an up to 70 percent more efficient generation of the Prevaled LED Light Engine range. The products of the Prevaled Core Eco Z2 line attain a module efficiency of up to 108 lumen/watt (lm/W). With its LED Light Engines, OSRAM offers planning security, despite continually improving LED performance data. The standardised basic information, such as dimensions, luminous flux and light distribution, is the equivalent to the Edison socket in the analogue world of light.
The new Prevaled products are equipped with so-called "Chip-on-Board technology": individual LEDs are no longer mounted on the printed circuit board, but rather a homogenous surface made of LED chips. This ensures a particularly homogenous light, as one no longer perceives the light of every single LED chip. Prevaled Core Eco Z2 can replace high pressure discharge lamps of up to 70W, energy saving lamps with up to 2x42W and halogen lamps, each with up to 100W power consumption, and therefore the traditional technologies in the majority of the spotlight and downlight applications. What is more: in so doing, it is up to 70 percent more efficient than the previous Prevaled generation. Prerequisite for this, however, is the large portfolio ranging between 800 lm and 5,000 lm. Owing to LED technology, the light does not contain any harmful UV or infrared light components, thus sensitive products such as cosmetics or foodstuffs can also be illuminated. The low heat is given off to the back of the module via standardised thermal interfaces.
Zhaga: future-oriented luminaire design
The fast pace of the LED era poses new challenges for manufacturers of luminaires: the great leaps in performance with regard to the light diodes and the technical changes associated with this, require an entirely new luminaire design with every LED generation. A solution to this situation is provided by OSRAM, with the Prevaled Light Engine system. The Prevaled module offers standardised performance data and at the same time profits from significant improvements in efficiency with regard to LED technology. To ensure that this standardisation is reliable for the future, a great number of manufacturers have teamed up in the Zhaga consortium. Standards for LED modules that are supported by numerous manufacturers are developed here. "Our developers cooperate closely with the representatives in the consortium. Thus the future standards can be implemented in our products in a timely manner. In the course hereof, luminaires automatically benefit from the development advances made with LED, without this resulting in cost-intensive changes having to be made to the basic construction," says Wolfgang Andorfer, Senior Director Solid State Lighting at OSRAM.
ABOUT OSRAM
OSRAM AG (Munich, Germany) is a wholly-owned subsidiary of Siemens AG and one of the two leading light manufacturers in the world. In fiscal year 2011 (ended September 30, 2011), it generated revenue of about 5 billion Euros. OSRAM is a high-tech company in the lighting sector and more than 70 percent of its revenue comes from energy efficient products. The company, which is very much internationally oriented, has around 41,000 employees worldwide, supplying customers in 150 countries from its 44 production sites in 16 countries (as of September 30, 2011). Additional information can be found in the internet at www.osram.com
Contact
Christian Bölling Tel: +49-89-6213-2597 Fax: +49-89-6213-3457
E-mail:c.boelling@osram.com
Web Site:www.osram.com