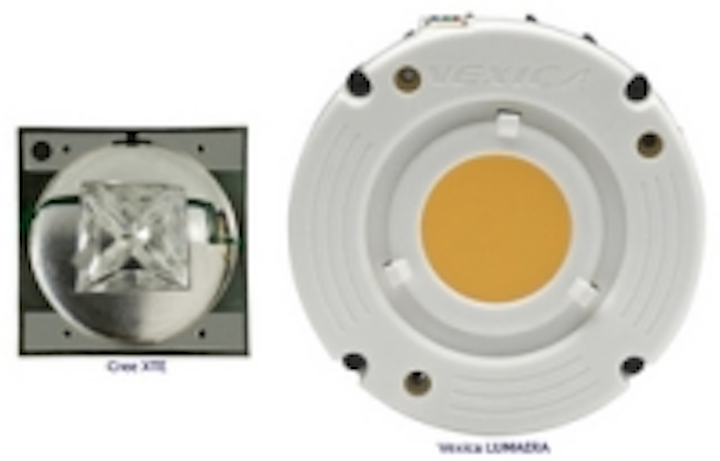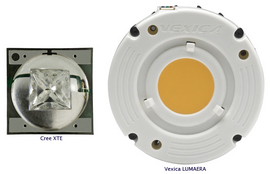 Date Announced: 22 Dec 2011
Leeds — Vexica Tecnology Ltd, a pioneering and forward thinking OEM LED solutions provider, has signed a patent license agreement with Cree, Inc.
Cree, Inc. announced on Monday 19th December that it has granted five LED lighting manufacturers licenses to select Cree patents through its recently launched remote phosphor licensing program. By making fundamental remote phosphor patents available through license, Cree is further enabling LED lighting adoption, as Cree innovations facilitate the development of LED lights combining remote phosphor optical elements with blue LEDs.
"Cree is committed to protecting its valuable innovations and is pleased to extend licenses to companies such as Vexica Technology Ltd. that recognize the importance and value of intellectual property rights," said George Brandes, Cree director of intellectual property licensing.
Vexica Technology Ltd are proud to be amongst the first 5 companies worldwide to be selected and granted licences to Cree's remote phosphor patents. Details of the royalty-bearing licenses were not disclosed.
Andrew Littler, Managing Director of Vexica Technology Ltd
"We are absolutely thrilled to be one of the pioneers of this program and be granted license to use CREE's remote phosphor technology, a technology we have already been able to incorporate into our newest OEM product offering: LUMAERA. This technology will allow us to continue to develop market leading products and keep Vexica and our customers at the pinnacle of solid state lighting technology"

About Vexica Technology
Vexica Technology are experts in the design and delivery of high end efficient LED lighting solutions for lighting Original Equipment Manufacturers and special projects.
Vexica Technolgy's product range includes specialist LED luminaires, custom solutions and OEM module solutions for the rapid integration of LED light sources into lighting luminaires.
Contact
Vexica Technology Ltd, Works of Iron, 36 Whitehouse Street, Leeds, LS10 1AD, United Kingdom +44(0)113 243 4813
E-mail:sales@vexica.com
Web Site:www.vexica.com