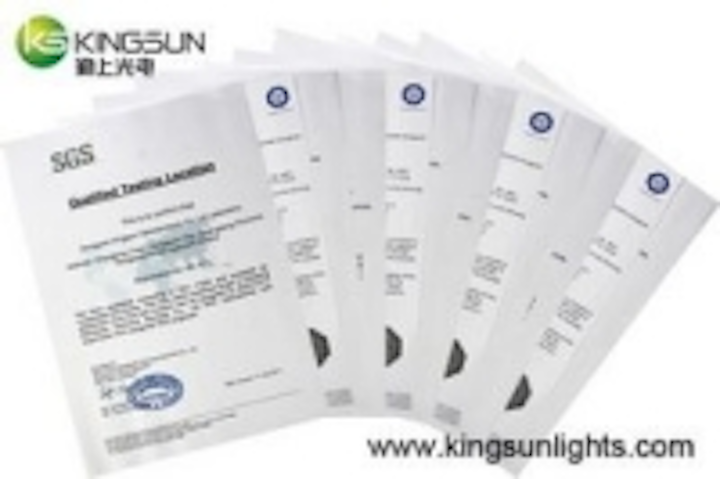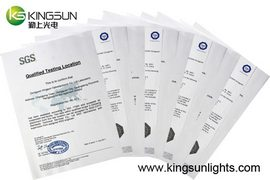 Date Announced: 05 Dec 2011
LED lighting fixture is an integration of many subsystems including the light source, driver, power supply, heat sink, light distribution and even controller. LED lighting far more complicated than traditional lights. Any little part of the subsystems going wrong would be a hidden danger to the whole system. That's why Kingsun established complete quality control system and equipped with the most advanced test facilities as per UL standards.
Kingsun recieved both SGS and TUV safety certificates after being reviewed by senior LED lighting industry experts. For future products, engineers from the certifying authority will give on-site guidance to Kingsun, saving time and money while promoting technical communication.
In addition to SGS and TUV certifications, Kingsun has recieved UL, CSA, GS, CE, CCC, CQC, FCC and some other authoritative certifications. Kingsun will continue its efforts to strictly control products quality and set a good example of healthy competition for LED enterprises.
Contact
Ms Jessie Chow Commercial Executive +86-769-83395678 ext 8096 International Business Department Kingsun Optoelectronic Co., Ltd.
E-mail:ks_sales15@kingsun-china.com
Web Site:www.kingsunlights.com