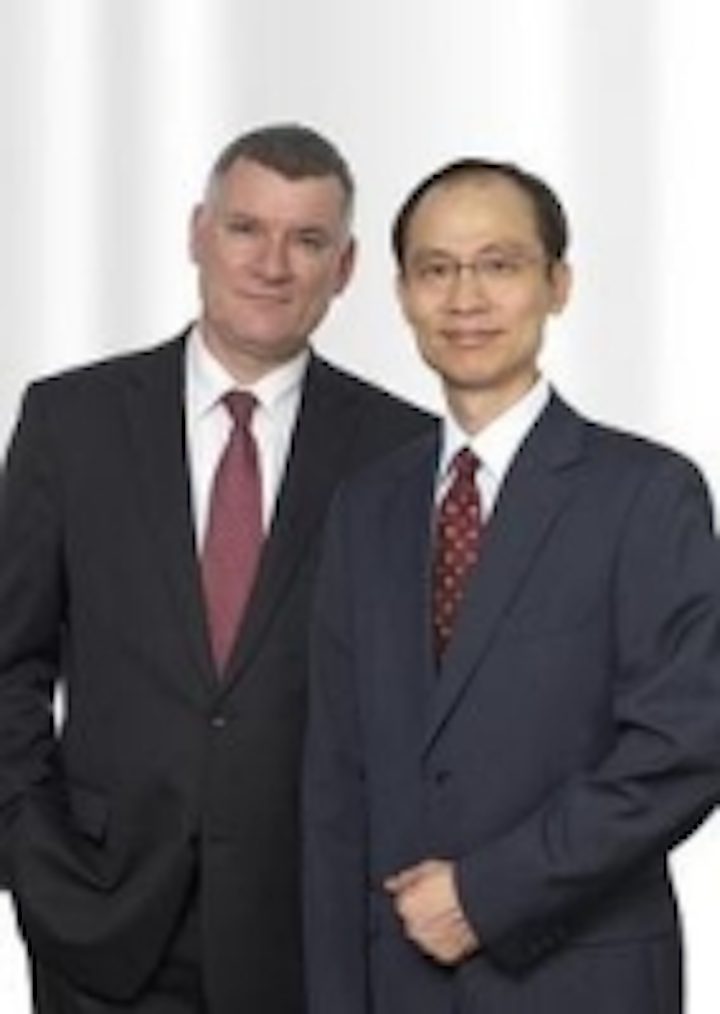 Date Announced: 05 Dec 2011
OSRAM Opto Semiconductors Asia Ltd. has a new CEO. Louis Lam took over the company's Asian business at the beginning of December. He is also Vice President for worldwide sales of OSRAM Opto Semiconductors. His predecessor Dr Alfred Felder will in future be responsible for global sales of the business unit General Lighting at the parent company OSRAM AG.
Louis Lam can look back on more than 25 years of experience in marketing and sales, as well as business development in the opto-semiconductors industry. He was responsible, among other things, for the successful expansion of regional business in Asia in the fields of mobile devices, Solid State Lighting (SSL), automotive lighting and various other sectors of industry.
"With his know-how and many years of experience in market development and in building up customer loyalty, Louis Lam is an outstanding choice particularly with a view to the important Asian market. At the same time, our thanks are due to Alfred Felder for his excellent work in this position," says Aldo Kamper, CEO of OSRAM Opto Semiconductors.
Curriculum vitae Louis Lam:
2010 – 2011 National Semiconductor Asia Ltd., President and Managing Director
2007 – 2010 OSRAM Opto Semiconductors Asia Ltd., Vice President of APAC Sales
2004 – 2007 SMSC Asia Ltd., Managing Director and Vice President Asia Sales
1998 – 2004 3COM Asia Pacific Ltd., International Sales Director
(OEM and SME Channel Sales for APAC, Japan & Europe)
1994 – 1998 VP Asia and Japan Sales & Marketing, TelCom Semiconductor Ltd.
1992 – 1994 Bourns Asia Pacific Inc., Area Sales Manager for North Asia
1986 – 1992 National Semiconductor (H.K.) Ltd. Business Unit head of Microsystems Asia
1990 University of East Asia, Macau (MBA)
1981 – 1986 Southern Illinois University, USA (Bachelor and Master in electrical engineering)
ABOUT OSRAM OPTO SEMICONDUCTORS
OSRAM AG (Munich, Germany) is a wholly-owned subsidiary of Siemens AG and one of the two leading light manufacturers in the world. Its subsidiary, OSRAM Opto Semiconductors GmbH in Regensburg (Germany), offers its customers solutions based on semiconductor technology for lighting, sensor and visualization applications. OSRAM Opto Semiconductors has production sites in Regensburg (Germany) and Penang (Malaysia). Its headquarters for North America is in Sunnyvale (USA), and for Asia in Hong Kong. OSRAM Opto Semiconductors also has sales offices throughout the world. For more information go to www.osram-os.com.
Contact
Betty Lee Tel: +852 3652 5642
E-mail:betty.lee@osram-os.com
Web Site:www.osram-os.com