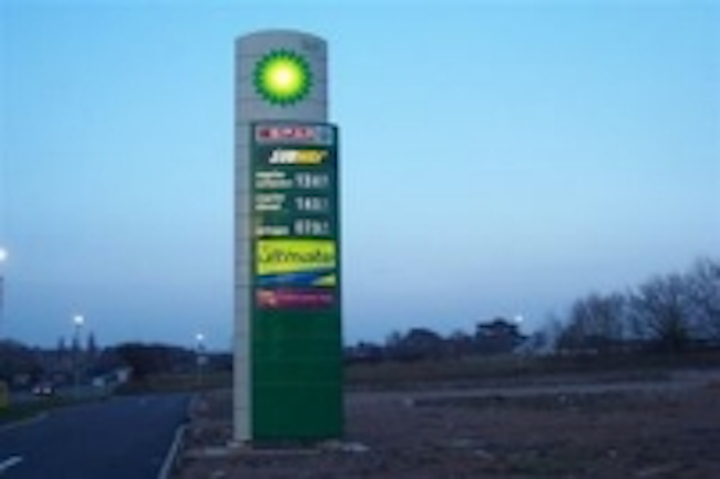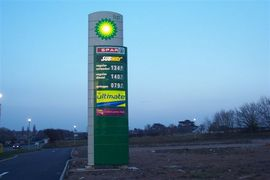 Date Announced: 09 Dec 2011
When Subway - the sandwich fast food outlet- wanted to sign their new site in Ross on Wye they turned to NIS Signs in Leicester to provide their instantly recognizable branding.
Part of the brief was to provide illumination for their internal, external and totem signs. The requirement was for a low energy, zero maintenance and well proven system.
The lighting solution put forward by NIS was Bright Green MatrixTM , an LED backlighting system designed to replace fluorescent tubes offering a more economic and reliable method of lighting. The lighting choice was approved by Subway's U.S. building control following a series of tests and viewing physical samples.
Manufactured by Bright Green Technology, Bright Green Matrix TM is supplied in 6 standard sizes from 1ft to 6ft (300mm - 1800mm) replicating the most common 'tube' sizes. The LEDs typically use 80% less power than a tube, eliminate ongoing maintenance and ensuring the client's branding looks great 24/7.
NIS Sales Director, Simon Jaggs commented, "We have used Bright Green Matrix TM on a number of projects and found it has an excellent light output, very easy to install and reliable. I therefore had no hesitation in recommending it to our client."
Contact
Bright Green Technology
E-mail:terry.cattle@brightgreentechnology.com
Web Site:www.brightgreentechnology.com