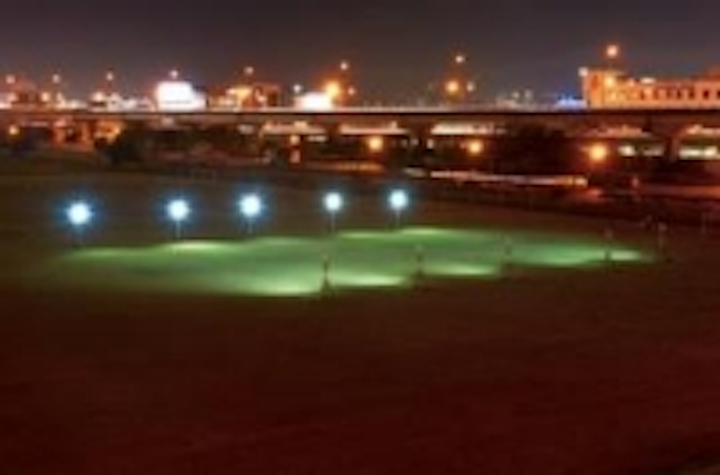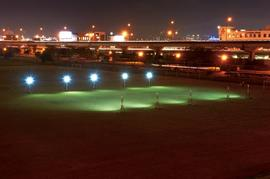 Date Announced: 09 Dec 2011
Hong Kong – Osram, one of the two leading light manufacturers in the world, has successfully provided its trademarked High Power Modular Lamps Advance (HPML AD) light module in the iLite System, an inflatable and portable floodlight.
The iLite's light head is a high-quality, extremely durable Osram 12-volt HPML AD module that is IP66-rated for dust and moisture protection.
The iLite is a mobile, portable, inflatable LED floodlight. It is freestanding, battery operated and cordless and is ideal for temporary use in a variety of situations such as outdoor sporting events. Weighing less than 10kg, the iLite takes only three minutes to set up using patented "rigid air" technology and provides light brighter than a 300W halogen floodlight for up to three hours. The flexibility and ease-of-use of the iLite is a result of the seamless combination of its portability with the reliability and durability of the Osram HPML AD module that is the light source of the iLite system. The iLite is produced by Air Structure International.
Additional benefits of the iLite:
Truly flexible lighting, can be easily used in areas without an electrical supply
Reliable, unbreakable Osram HPML AD creates a robust lighting solution
Provides low energy consumption and high level of brightness
Cordless, battery operated and easily transportable
Customers across the globe are impressed with the iLite. Lawrence James, senior partner of the Detroit-based company, The Frameworks, said, "[The iLite] unit is a quality kit, it is sturdy and well-made."
"We've needed a good night illumination system for our winter training sessions in Cornwall for a long time," said Gary Thompson, chairman of St. Newlyn East FC Club in Cornwall, U.K. "The iLite has opened up a new range of possibilities for us and is even better than we had hoped!"
"We are extremely pleased Air Structure International chose the OSRAM HPML AD as the light source for its iLite System," said Osram Global SSL Outdoor Product Line Director Steven Kwek. "This highlights the remarkable flexibility of our light engine families."
The HPML AD is part of Osram's extensive range of HPML products, which offers LED products around the world – from LED modules for OEMs to complete LED luminaires.
Contact
Louise Ngan Tel: +852 3652 5622
E-mail:l.ngan@osram.com
Web Site:www.osram.com