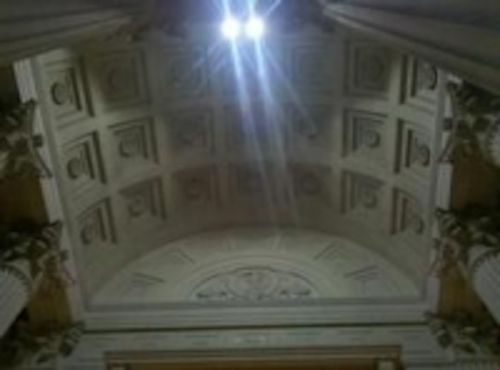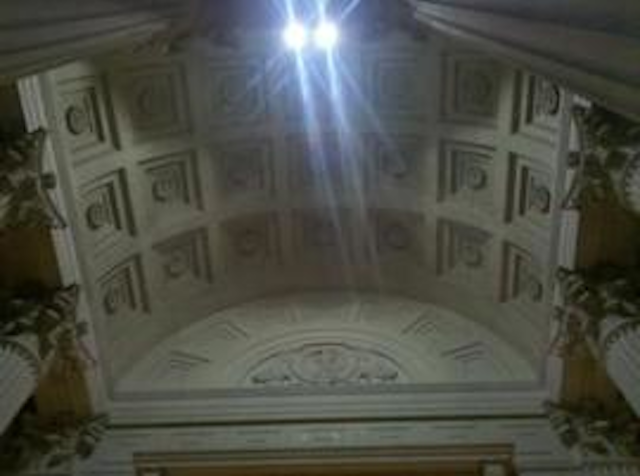 Date Announced: 29 Jun 2011
Stouch Lighting today announced they supplied the National Archives and Records Administration, with two LED lighting fixtures to the replace Metal Halide Lights that Illuminate the Constitution Avenue Entrance. The goal of the lighting retrofit is to reduce energy consumption, energy costs, and maintenance.
The lights are used to illuminate the newly refinished bronze doors at the Constitution Avenue Entrance, and although the doors are no longer used by visitors, they were once the entrance to room that housed the Charters of Freedom; The Declaration of Independence, The Constitution, and the Bill of Rights.
The previous lighting used was 400w Metal Halide fixtures, which were replaced with 129w LED flood light fixtures supplied by Stouch Lighting. With the elevated mounting height in the high archways above the doorway where the fixtures are located, maintenance costs were a major factor in the evaluation of LED lighting. The new fixtures carry a 7-year warranty and 80,000 hour rated life, thus significantly reducing maintenance costs as well as 73% in energy consumption.
"We are honored to be able to supply the best solution in energy efficient lighting for the entrance of the National Archives Building that played such a critical part in American history," said Director of Operations Supply and Service Chain Justin Stouch. "The the Constitution Avenue Entrance will have an environmentally beneficial alternative to outdated lighting technologies while improving the quality of light and generating significant energy savings."
About Stouch Lighting:
Headquartered in Aston, PA, Stouch Lighting is a LED lighting distributor with over 20 years of extensive knowledge in the lighting industry. We distribute a vast selection of LED lighting products from various manufacturers. Stouch Lighting is also the exclusive distributor of OptaLume, an innovative technology of highly reflective plastic substrate. Stouch Lighting provides a "Best Solution" approach, for your specific environment. We assess, educate, and evaluate each application and then recommend the best LED products for your environment. We provide you with cost of ownership models, Return on Investment (ROI) analysis, LED to HID energy comparison matrix and cost verification to reduce your operating costs and maximize your energy savings.
Contact
Deborah Ogden 610.548.5001 x53
E-mail:dogden@stouchlighting.com
Web Site:www.stouchlighting.com