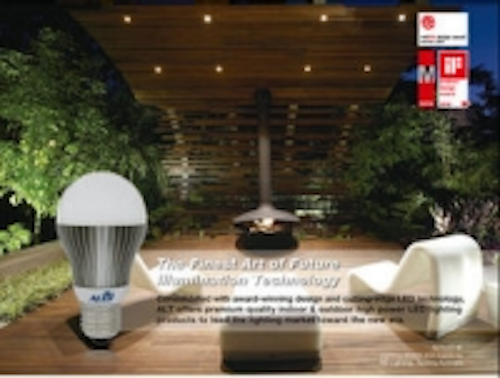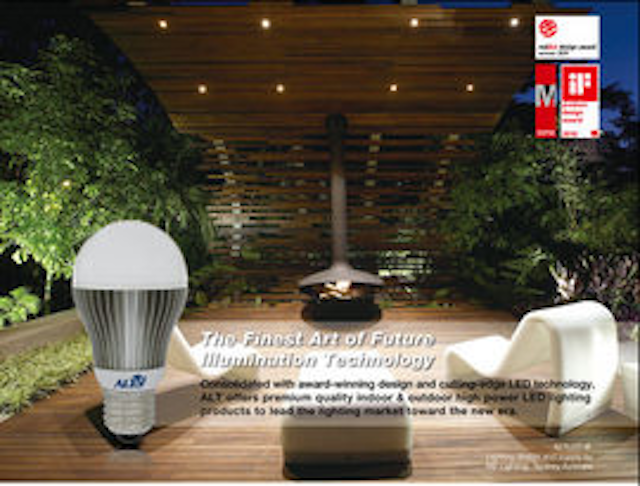 Date Announced: 08 Jun 2011
Aeon Lighting Technology (ALT), the Taiwan leading high power LED lighting manufacturer, will participate in "2011 LED Lighting Taiwan" exhibition from June 14 to 16 (Booth Number: L1026) with "Coexist With The Environment" as the main theme. ALT will exhibit its latest LED grow light combined with Taiwan original wild plants. Besides that, ALT will also introduce brand new AR111 LED light for commercial and residential usage, and A55 LED light bulb, the best choice to replace traditional light bulb. The first mass-production MT-G chip light bulb in Asia will be demonstrated by ALT in this show as well.
Coexist with the Environment to create premium LED lighting life
Based on "Persuit to Perfection and Environmental-friendly" corporation mission, ALT is setting "Coexist with the environment" as the main theme for this exhibition, and placing Taiwan original large plants on scene to emphases the perfect coordination of technology and nature. Besides, ALT will create indoor and outdoor scene in the booth to demonstrate the latest residential LED lighting products, including AR111 and A55 LED lamp. With heat-dissipation advantage and world-class LED chips, ALT is able to launch the leading AR111 LED lamp for residential and commercial usage. In addition, ALT's A55 LED lamp adopts only CREE and Lumileds chips, plus patented thermal conductivity design, it is able to replace 60W incandescent lamps directly.
Moreover, Asteria MR16 with CREE MT-G chipset, first launched in Taiwan International Lighting Show in March, is officially entering into mass-production phase. ALT will also showcase this brightest MR16 bulb at this exhibition.
US$1 Charity Sales to Popularize LED Lighting
ALT will hold various events in this exhibition, including "US$1 Charity Sales". All valuable guests who come to participate this exhibition with ALT are qualified to purchase Asteria MR16 lamps, which just won Red Dot Product Design Award in 2011, with incredible low price. The total revenue generated from this event will donate to "World Environmental Organization" to show the fully support from ALT. Besides, ALT will set up a "Wish Tree" to invite all visitors to write down their ultimate wishes to the world environment.
ALT in 2011 LED Lighting Taiwan:
Date: 2011 June 14~16
Time: 10:00~17:30
Location: TWTC Nangang Exhibition Hall
Booth No.: L1026
Website:
http://www.optotaiwan.com/en/
About Aeon Lighting Technology Inc.
Aeon Lighting Technology Inc. produces a wide range of high-performance LED lighting products. With cutting-edge electronic manufacturing, industry-leading thermal management technology and high-performance optics, ALT holds more than 100 patents and safety certifications worldwide. ALT shares its core technology and engineering with their partner, a world leading industrial server manufacturer located in San Jose, USA. Founded in 2007, ALT is headquartered in Taiwan and is proud to be the first ever LED lighting company to receive international recognition by winning the prestigious IF Product Design Award in 2009 and Red Dot Product Design Award in 2011 for its Asteria-series LED MR16.
Contact
Aeon Lighting Technology Inc.
E-mail:info@aeonlighting.com
Web Site:www.aeonlighting.com