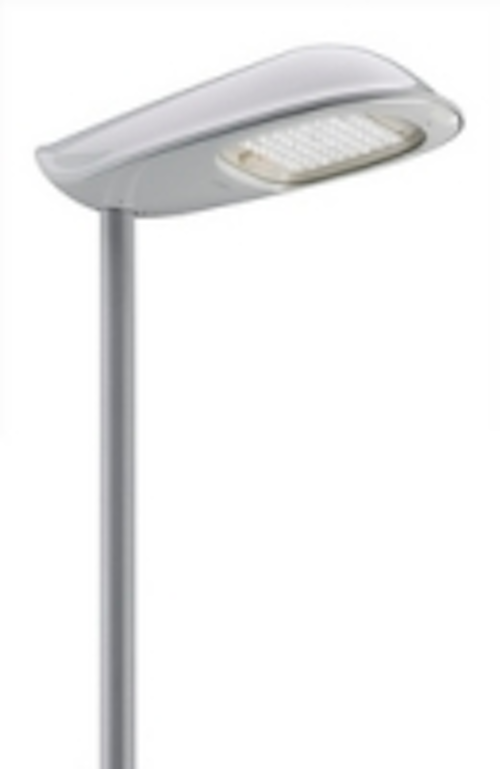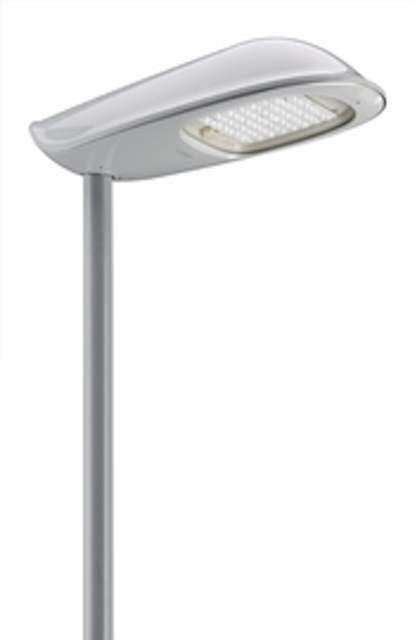 Date Announced: 06 Jun 2011
London, UK - Philips introduces Iridium², a family of road lighting luminaires, building on 10 years of experience and more than 1.5 million fittings installed in the field. This latest street lighting fitting from Philips is designed around performance and sustainability providing a modular approach to allow you to quickly and easily upgrade your lighting.
Depending on application and budget, the luminaire can incorporate LED or electronic HID (eHID) light sources, or a mix of both technologies and has the option to upgrade at a later date. The introduction of the improved LEDGINE 2.0 LED platform, already realizes improved energy savings as a result of improved efficacy of LEDs, but in addition Iridium² can utilize the most efficient combinations of electronic gear and HID lamps. Thanks to the design of the brand-new HID optics, Iridium² has the potential benefit of increased spacing's of up to +15% compared to the existing Iridium.
Iridium² allows you to smoothly move to innovative and energy-efficient solutions such as new electronic drivers for HID, LED, RF telemanagement and controls. Whatever your initial choice, Iridium²'s modularity allows a quick and easy upgrade of your lighting installation; from LED to LED, or eHID to LED, whenever you want, just by changing the light engine. The integration of LEDGINE 2.0, together with brand-new HID optics, electronic gear and controls, meets the growing demand for energy savings. Combined with the ease of installation and maintenance, Iridium² ensures that you will enjoy the lowest cost of ownership.
A further benefit of the new HID optics is that the Light Output Ratio of the optic itself has risen to 92%. This new optic is used in combination with an extra-clear flat glass in order to ensure maximum performance. The optics have been optimized for CosmoPolis and high-pressure sodium lamps, bringing further flexibility to the Iridium² range. Glare control is achieved by lamp position adjustments (up to G6 classes).
Product benefits
• Modular concept for complete flexibility
• Integrates the most efficient LED platform for unequaled energy savings
• High performance optics using flat glass to preserve the dark sky
• No glue is used so the fitting is 100% recyclable at end of life
About Royal Philips Electronics
Royal Philips Electronics of the Netherlands (NYSE: PHG, AEX: PHI) is a diversified health and well-being company, focused on improving people's lives through timely innovations. As a world leader in healthcare, lifestyle and lighting, Philips integrates technologies and design into people-centric solutions, based on fundamental customer insights and the brand promise of "sense and simplicity". Headquartered in the Netherlands, Philips employs 119,000 employees in more than 60 countries worldwide. With sales of EUR 25.4 billion in 2010, the company is a market leader in cardiac care, acute care and home healthcare, energy efficient lighting solutions and new lighting applications, as well as lifestyle products for personal well-being and pleasure with strong leadership positions in flat TV, male shaving and grooming, portable entertainment and oral healthcare. News from Philips is located at
www.philips.com/newscenter
.
Contact
Media Relations Manager Philips Electronics, Corporate Communications UK Barbara Neate Tel; +44 1483 293 071
E-mail:barbara.neate@philips.com
Web Site:barbara.neate@philips.com