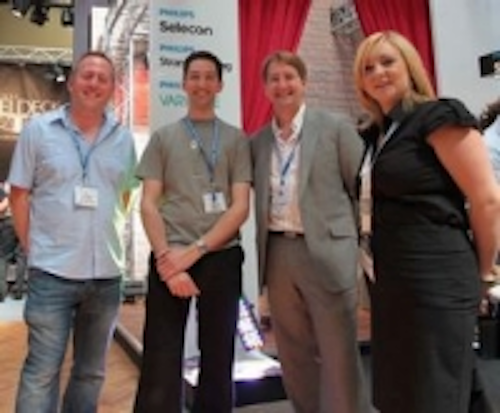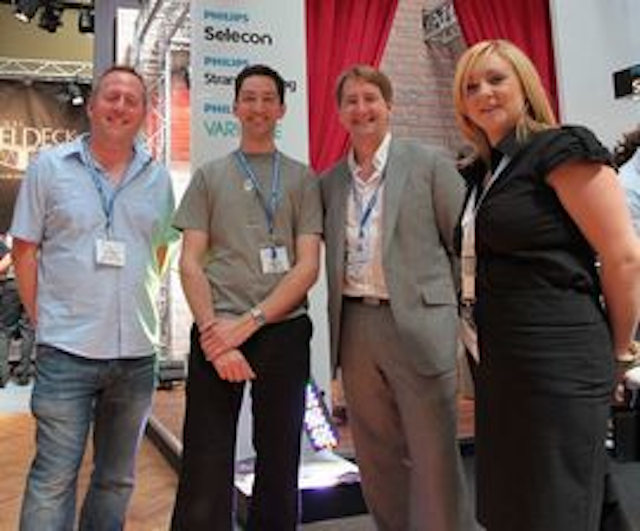 Date Announced: 29 Jun 2011
UK – This year's ABTT Show saw Philips Entertainment Lighting (PEL) showcase a raft of exciting lighting solutions from its flagship brands Philips Selecon, Philips Strand Lighting and Philips Vari-lite.
The Philips Entertainment team was out in force at the Royal Horticultural Halls to demonstrate the latest developments in LED and intelligent luminaires alongside its dimming, control and distribution solutions.
The Show opened hot on the heels of recent news that Philips Vari-lite has realigned European product distribution, parts, and support services. Since June Philips Vari-Lite has assumed direct control of its relationships with its dealers, previously taken care of by European Master distributor PRG Distribution. Philips Vari-lite will now provide its dealers with goods and service direct from its HQ in Dallas, Texas.
David March, previously with PRG Distribution and now Director of European Sales for Philips Vari-Lite, says: "I'm delighted that my colleagues and I have the opportunity to continue our existing and - in many cases - long established relationships with Philips Vari-lite dealers and end users. We are passionate about the Vari-lite brand and as Philips employees we will continue to build the brand strength to significantly grow sales within the EMEA market.
Reflecting this change and taking pride of place on the Philips stand - along side the popular Philips Selecon PL1 LED Spot and PL3 LED Wash lights and the brand new Philips Selecon Wing LED Wall Washer – were the new Philips Vari-lite VLX3, the VL440, VL770 and VL880.
Matt Hallard, also previously of European Master Distributor Production Resource Group and now European Sales Manager for Philips Vari-lite, discusses: "The new Vari-lite 'little one's' were fantastically received at ABTT. Vari*Lite now have a new smaller fixture range that still provide everything that really matters to a lighting designer. The CMY colour system is based on the widely praised VL3000 series and offers an unmatched clarity of optics with an exceptional zoom range. VL880 produces 19,000 lumens of output. All that in a compact, lightweight and cost-effective price!
"The VLX3 is based upon the technologies inside one of Philips Vari-Lite's most in-demand fixtures, the VLX," Hallard continues. "VLX3 offers outstanding output, an extensive and vibrant colour range, long life and reliability. The VLX3 Wash features three powerful LED engines and the replaceable 120-watt RGBW LED chipsets offer output three times the efficacy of comparable tungsten sources. The VLX3 also features dynamic CRI adjustment enabling white colour temperature to be set between 3000 and 9000 Kelvin. These features combine with seamless colour mixing to offer a single source fixture that behaves like a familiar arc or tungsten luminaire."
Also receiving plenty of interest from ABTT Show visitors were the Philips Strand Lighting ES21 dimming system and the Vision.Net architectural lighting control system. Both are increasingly being specified in venues and performance spaces, galleries and schools all over Europe, the Middle East and Africa.
Graham Eales, Regional Manager EMEA for Philips Entertainment Lighting concludes: "This year's ABTT Show delivered a reassuringly positive response to our most recent news and also to the new products we've brought to the market. We're confident that this encouraging attitude will only continue to grow as we ensure our customers have access to the latest in exciting and robust lighting solutions and services from Philips Entertainment."
Contact
Michael Goldberg, Sales Director, Philips Entertainment Lighting
E-mail:michael.goldberg@philips.com
Web Site:www.lighting.philips.co.uk/application_areas/entertainment/