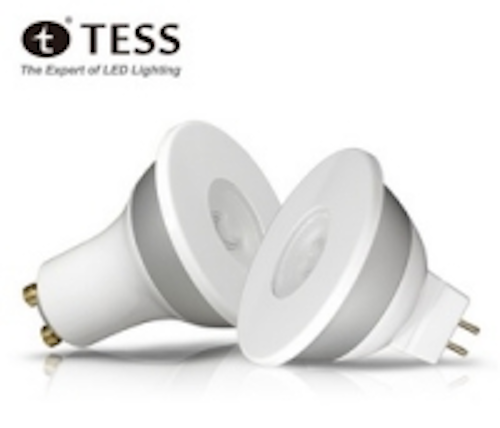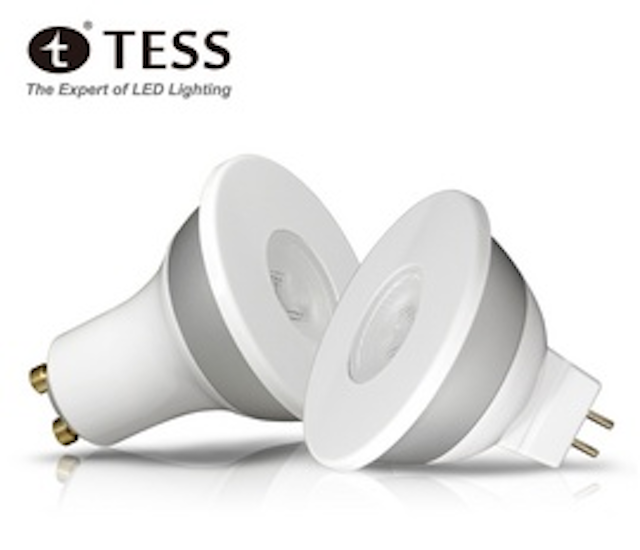 Date Announced: 29 Jun 2011
As the luminous efficiency of LED chip was not high at early stage, it has not been able to achieve indoor lighting requirement therefore could only be applied at lower lumen lighting goods. LED spotlight has gradually replaced the traditional halogen lamp because there is no ultraviolet or infrared ray emitted from LED lighting, and it does not deteriorate on displayed goods. However, as the LED base generates high-temperature heat so most manufacturers can only use aluminum forming shell as heat-dissipation solution. As the result, the current LED spotlights have the aluminum housing appearance with turbine-like fins, placed in jewelry showcase cabinets, cultural relics exhibition halls, boutique shops, art galleries and other luxury places, which is truly fly in the ointment.
TESS has specialized in heat-resistant technology for years of experience in high lumen wattage LED bulbs. The new model of spotlight MR16 LED lamp adopting a special heat-resistant plastic, crystal white jade enamel texture base, aurora silver aluminum foil ring. Unlike the existing MR16 spotlights in the market, the appearance of TESS MR16 is unique and will be the best choice for boutique displayed lighting in order to satisfy luxury needs. TESS has launched LED bulbs in Japanese market for many years. The earthquake has shocked out the demand of light-weight design thoughts, therefore, TESS products are not only about appearance of the texture but also the lightest weight in the industry.
TESS MR16 spotlights have two specifications, that are GU5.3 (weights only 40 grams) and GU10 (weights only 45 grams), have both lumen output 250 lm, beam angle of 25 degrees, CRI up to 80, adopting latest CREE LED chips.
TESS insists in high quality, design and made in Taiwan.
Contact
Teresa Liu
E-mail:Teresa.liu@tesscop.com
Web Site:www.tesscop.com