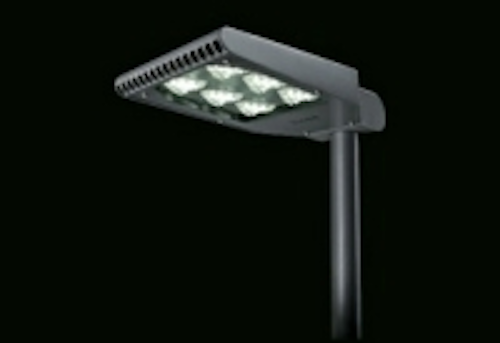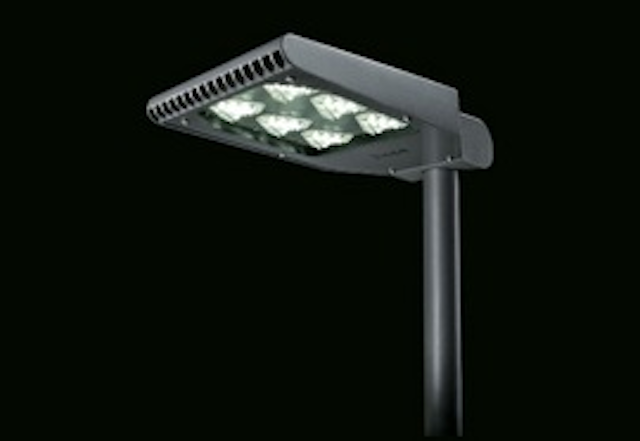 Date Announced: 06 Jun 2011
VS-Villingen, Germany - Livorno is a testimony to Hess AG's uncompromising commitment to design quality in its street lighting products. Featuring an ultra flat housing, constructed from aluminium and glass, it bears a striking resemblance to a high-end flat panel display. Product designer Sven von Boetticher found an admirable solution to the challenge of providing the advanced technology of LED lighting with a suitable housing. Livorno's extremely congenial design easily interacts with its architectural street milieu – whether contemporary or composite – while paying its respects to accepted street lighting design.
Aesthetics and function are intimate associates in this luminaire. The top section of the housing, constructed from cast aluminium, doubles as a heat sink, helping to coax every bit of available light and longevity out of the LEDs it houses. On the luminaire's underside, the glass enclosure, which is both opaque and clear, seamlessly integrates into the luminaire housing, creating a stunningly homogeneous and premium impression. While the clear glass permits the emission of light from the LEDs, the coated area of the glass perfectly masks the other electronic components.
Inside, the luminaire is fitted with Hess' patented LED modular system, which permits easy replacement of the LEDs. Livorno comes equipped with Levo modules. Levo's LEDs are mounted on a replaceable PCB. The board facilitates the uniform dissipation of heat. Multiple prismatic lenses are specifically configured and integrated to produce an even distribution from their enlarged area of emission. Fitted with two, four or six Levo modules, the eight-metre high Livorno L satisfies the requirements of very demanding lighting classes. The smaller model, Livorno S, is designed for four-metre mounting height with proportionate housing and configures with one or two Levo modules or conventional light sources - the latter in conjunction with Hess' compact reflector. Livorno S is ideal for pedestrian precincts, residential or local streets and comes as pole-top or bracket-mounted luminaire with various bracket options.
Contact
Peter Geilen Lantwattenstr. 22 78050 Villingen-Schwenningen Tel: +49 7721 920 0 Fax: +49 7721 920 250
E-mail:pr@hess.eu
Web Site:www.hess.eu