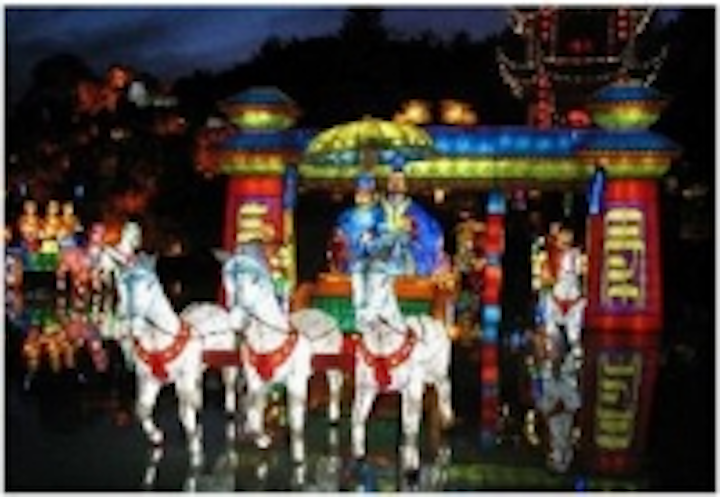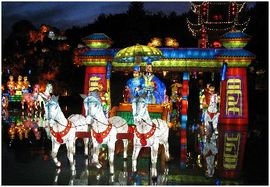 Date Announced: 12 Sep 2011
For the "Parade of the First Emperor of China", more than 700 traditional lanterns and 200 new theme lanterns were installed with HEICO lighting™ LED modules in the Chinese Garden of the Montreal Botanical Garden to honor the first emperor Qin Shi Huangdi.
Several hundred guests attended the media launch on September 8th to admire the 19th edition of the Magic of Lanterns. You can visit exposition until October 31st, 2011.
The craftsmen show a great mastery of HEICO lighting™ technology, placing LED modules in order to create a diffuse light, giving the lanterns a magnificent and soft illumination.
The Garden did not hesitate to mention the use of our products (listed under our former name, TFT) on signs placed on the course and throughout their press releases.
On their website, we can also read: "The magic of energy conservation...Our societies' concerns have changed a great deal over the centuries. From Imperial China to present-day Quebec, the conquest of light over shadows now involves energy conservation, too. The lighting for The Magic of Lanterns was modernized in 2008, with the new TFT LED Contactless System. The new system means a substantial reduction in energy use (nearly 10 times less) during the event, and is more reliable, even in poor weather. "
HEICO lighting™ is proud to be part of this major event for the fourth year. It annually hosts more than 100,000 visitors.
For mor information on HEICO lighting™, please visit www.heicolighting.com
For more information about the exposition, please visit the Botanical Garden website: http://www2.ville.montreal.qc.ca/jardin/jardin.htm
Contact
Audrée Duclos Paré Marketing and Accounts Manager 450-491-5671 x.265
E-mail:info@heicolighting.com
Web Site:www.heicolighting.com