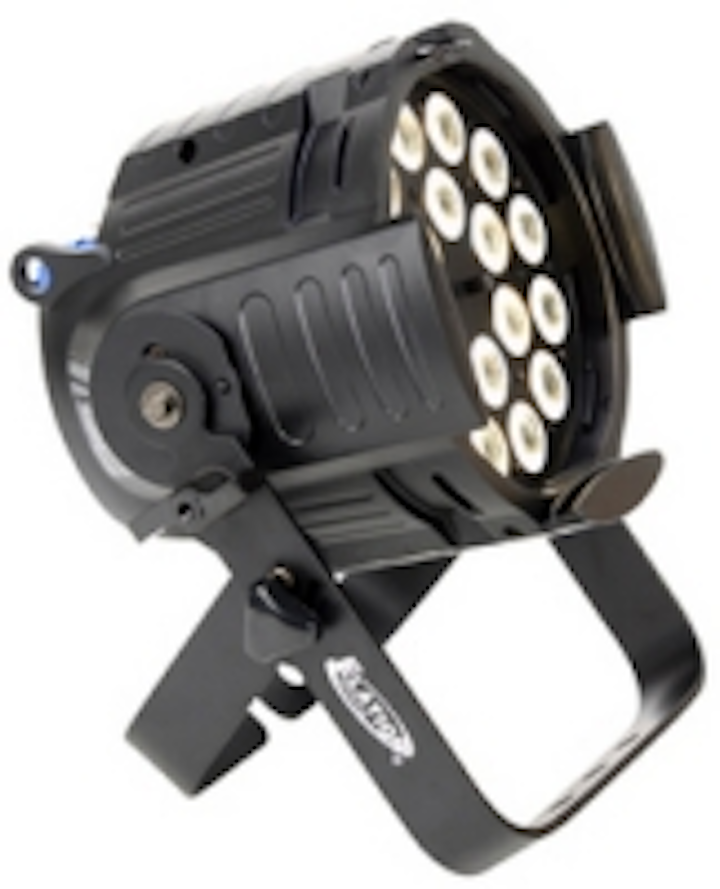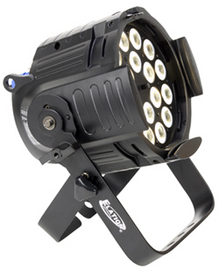 Date Announced: 07 Sep 2011
Los Angeles - Now you can have white just the way you want it, thanks to the Opti Tri White LED par from Elation Professional. Featuring Elation's groundbreaking Tri White™ technology, this LED par produces white light in cool, warm and amber shades to provide just the right lighting for a variety of stage, theater, concert, video and display applications.
Regardless of the shade of white, the light produced by the Opti Tri White is extremely bright and flicker free making it ideal for television and video production lighting. The 18 x 3-watt LEDs contained in the unit have a rated lamp life of 50,000 hours, and being LEDs they draw very little power and emit very little heat.
The Opti Tri White's dual yoke allow it to be mounted easily on a floor or other flat surface, in addition to being hung overhead. Thanks to its compact size, the Opti Tri White fits into standard 30 cm truss so it can also be used as a truss warmer.
Other features include Powercon in/out, 100-240v switching power 47-63 hz, perfect variable white CT control, a 4-button LED menu display, built-in programs, plus manual and DMX 512 control, 0-100% dimming, strobe effect (1-18 flashes per second), 3 and 5 pin XLR in/out, and optimized cooling system.
An ETL approved fixture, the Opti Tri White provides safe operation and can be installed anywhere such certification is required. It has an attractive die cast aluminum body that can withstand the rigors of touring and rentals. Another feature allows it to hold its last state when the fixture is turned off.
"The Opti Tri White is one of the most versatile high performance pars you'll find in terms of the whites it produces and the number of different applications it's suited for," said Eric Loader, Director of Sales for Elation Professional.
Compact and lightweight, the Opti Tri White weighs 10.5lbs./4.8 kgs., and it measures 11" (L) x 8.6" (W) x 14" (H).
Contact
Elation Professional 866-245-6726
E-mail:abby@fucinipro.com
Web Site:www.elationlighting.com