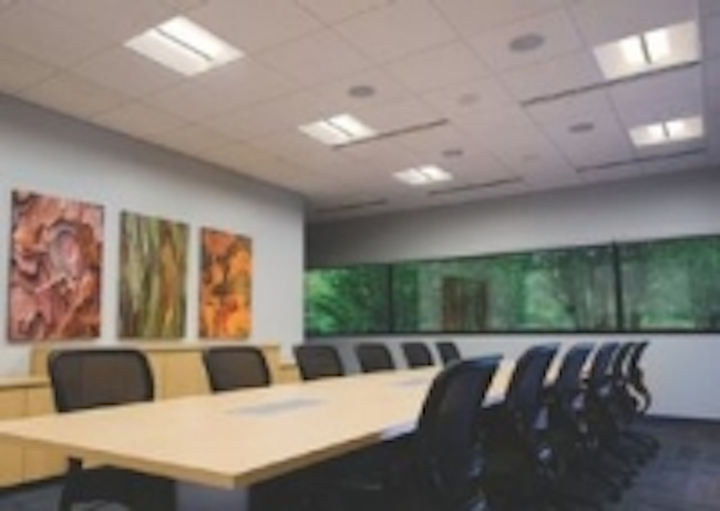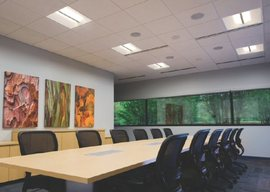 Date Announced: 20 Sep 2011
-- Cree Boasts Broadest Portfolio and Highest Efficiency LED-based Troffer Replacements Certified by Utility-led Organization
DURHAM, N.C. -- Cree, Inc. (Nasdaq: CREE), a market leader in LED lighting, announces its entire family of LED-based troffer replacements, including the latest Cree CR series of troffers, have been qualified by the DesignLights Consortium™ (DLC), ensuring they meet the highest level of quality standards.
Cree's CR14™, CR 22™ and CR24™ troffers, along with the LR24™ and LR24-HE troffers, are the most efficient and have the highest CRI of any products rated in the DLC "Linear Panel" categories.
A collaboration of utility companies and regional energy-efficiency organizations, the DLC has taken the lead in certifying the quality and performance of energy-efficient lighting. Its goal is to ensure that high-quality, energy-efficient lighting design becomes commonplace in all commercial lighting installations.
The DLC Qualified Product List is used by utilities around the country to incent the deployment of high-performance solid-state lighting fixtures not covered by existing ENERGY STAR® standards, such as LED-based troffers and low/high-bay fixtures.
"For non-ENERGY STAR lighting categories, the DLC Qualified Product List is the de facto standard for high-quality, energy-efficient lighting," said Craig Lofton, Cree, vice president of sales, LED Lighting.
"Cree continues to drive the commercial lighting market, particularly with the release of our LED-based troffer family, and we are pleased that many utilities are now offering rebates on our products to accelerate the LED lighting revolution. In fact, the Cree CR14 and CR24 are the only 1x4 and 2x4 troffers qualified by the DLC."
Cree LED troffer replacements are sold through Cree LED Lighting sales channels and are available for immediate shipment. More information about the DLC solid-state lighting qualification program can be found on its website.
Contact
Michelle Murray Cree, Inc. Corporate Communications (919) 407-5505
E-mail:michelle_murray@cree.com
Web Site:www.cree.com