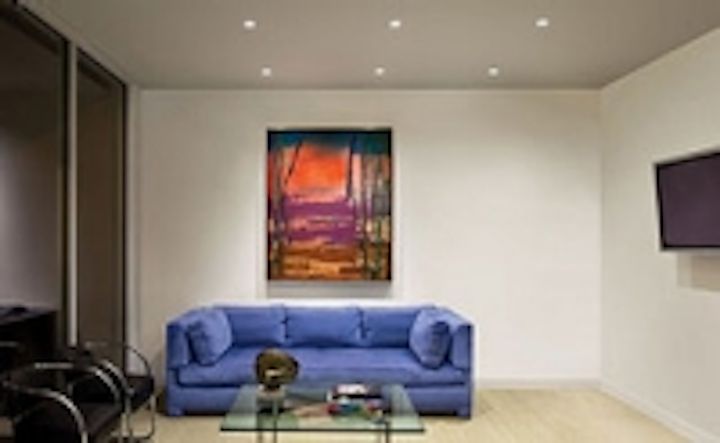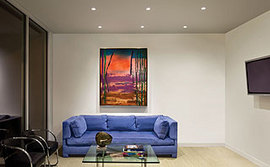 Date Announced: 20 Sep 2011
The XSM Artist Series, incorporating Xicato's patented Corrected Cold Phosphor Technology™, has expanded to include a new 1000 lumen module. The new addition to Xicato's popular Artist Series maintains Xicato's "light quality without compromise" performance, with color quality on par with halogen and color point consistency within 1 x 2 MacAdam ellipses initial, and over time.
The Artist Series is ideal for applications where quality of light is paramount including galleries, museums, retail and residential. At 1000 lumens, lighting professionals now have a solution for higher ceiling heights or to create stronger accents. Projects worldwide that incorporate Xicato's Artist include The Victoria and Albert Museum in London, The MoMa in San Francisco, "Aplace" in Stockholm, Harrods in London, the Athenaeum Hotel in London and many private residences.
The XSM Artist 1000 is rated at 22.1W (700mA), yielding an efficacy of 45 lumens/watt. The XSM95XX-1000-B family of products is available in 2700K, 3000K, and 4000K.
As the series has expanded to 1000 lumens, so have efficacies. Xicato's Artist Series 700lm module efficacy has increased 45% to 48 lm/w.
Through Xicato's unique patented "future-proof" design, the new 700 lumen Artist Series module is optically, mechanically and thermally backward compatible with the previous version. This means for end-users if replacements do have to be made e.g. due to a change in desired CCT, a fully compatible, light-technically identical replacement will always be available. No other module technology can make a similar claim.
Full information is available on http://www.xicato.com/products.php
Xicato
Xicato is a Solid State Lighting company founded by seasoned industry professionals, with offices located in Silicon Valley, California (HQ), London and Tokyo.
Xicato develops, manufactures and globally markets LED modules that simply are functional replacements for traditional lamp technologies, offering all the life and energy-saving advantages of LEDs with no light-technical or aesthetic compromises. Xicato provides industry leading specifications via an open approach with a global circle of leading end-users, specifiers and luminaire manufacturers. Xicato is committed to address the whole broad sphere of the general illumination world, taking on segment by segment with its focus on continuous innovation.
Xicato believes that lighting plays a valuable role in the creation of places for people. We highly recommend the use of a qualified lighting designer from one of the following organizations:
PLDA Professional Lighting Designers Association - www.pld-a.org
IALD International Association of Lighting Designers - www.iald.org
Contact
Roger Sexton on +44 7525715497 (EU) Noboru Kaito on +81 50 5534 3168 (Japan) - noboru.kaito@xicato.com Ron Steen on + 1 847 380 2773 (US) - ron.steen@xicato.com San Jose Office +1 866 223 8395 (US)
E-mail:roger.sexton@xicato.com
Web Site:www.xicato.com