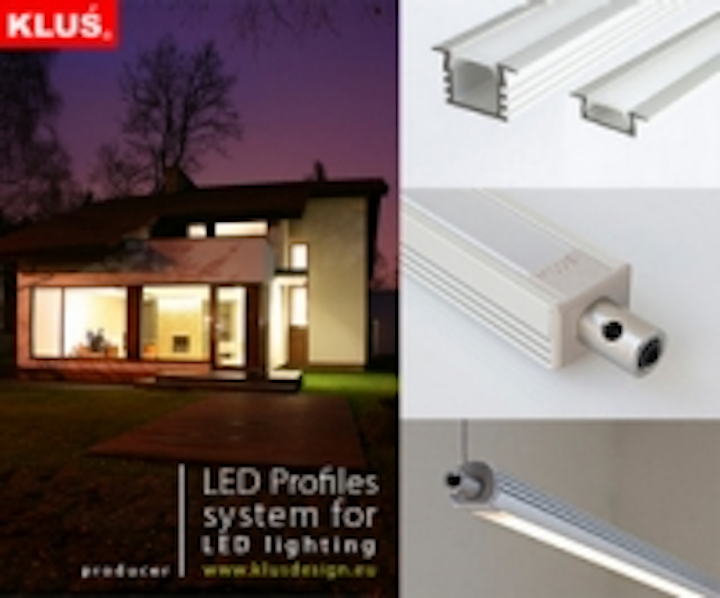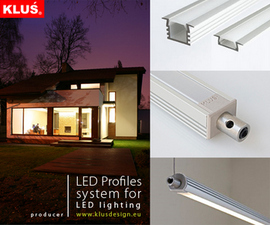 Date Announced: 09 Sep 2011
Klus Company launches its new product - LED Aluminum Extrusions (Profiles) into the US market. New Extrusions facilitate and popularize the use of led strip light and make design, applications and mounting of the LED ribbon light easy.
To solve and avoid obstacles related to Led strips mounting Klus Company designed Led Profiles. Led Profiles standardize the mounting techniques of the Led ribbon light and enable the use of this source of lighting in any desired areas.
Led aluminum extrusions have various shapes that are suitable for different applications such as: shelving, furniture compartments, glass elements, walls, exhibitor stands, grooves, stair railways, stair steps, ceilings, tiles, pavement etc.
Klus Company has been granted patents from the United States Patent and Trademark Office for the LED Aluminum Extrusions.
There is an increase demand on the market for the energy efficient lighting products. LEDs are highly energy efficient and have a long life span. In average they consume 30% less power than the incandescent bulbs. Compact size of the LEDs contributes to entirely new quality of light usage in the furniture industry and expands design possibilities.
"In our opinion LEDs are one of those technologies that introduce new quality into design. Their lighting capabilities and compact size expands design possibilities, "said Sylwester Klus, Klus's Founder.
Klus Company, based in Poland, was founded in 1977. The company continuously develops its product offer to meet the needs of various industries.
Klus Company designs its products for the LED technology based on years of experience working in the furniture industry.
Contact
KLUS, LLC 2501 27th Ave Vero Beach. FL 772 321 2260
E-mail:sophia@klusdesign.com
Web Site:www.klusdesign.com