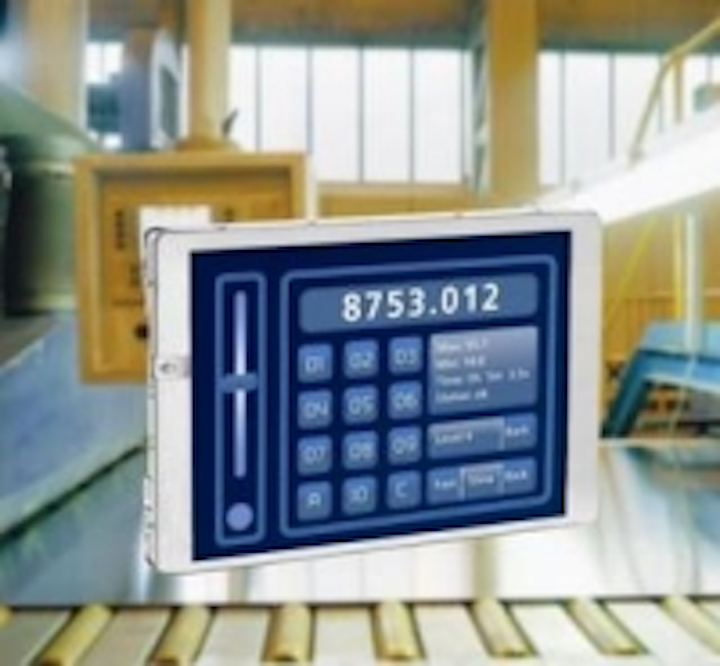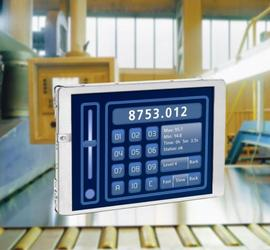 Date Announced: 22 Sep 2011
Hamburg – This Fall, Sharp introduces two industrial-grade TFT LCDs with LED backlight, and can thus offer LED backlit displays for industrial applications in all major screen sizes.
The new Type LQ057Q3DC03 5.7 inch display stands out, among other reasons, due to its broad viewing angle, which covers 160° in the horizontal axis and 145° in the vertical. Moreover, the high brightness of 500 cd/m² enables a good readability of the QVGA display even in very bright ambient light conditions.
A distinctive feature of the Type LQ084S3LG03 8.4 inch TFT LCD is its brilliant image reproduction. This results from the SVGA resolution of 800 x 600 pixels, which is quite high with respect to the compact form factor, as well as from the capacious colour depth of 16 million colours. The graphics control is performed by means of an LVDS interface, which simplifies the integration in a digital environment.
Both displays have the advantages of an LED backlight in common. The extremely rapid response behaviour and the wide dimming capability of the LED enable a stepless regulation of the display brightness from zero to maximum level. The display illumination can thus be optimized to suit the ambient light conditions. The brightness control is performed preferentially on a digital basis by means of pulse width modulation. The corresponding drivers are already serially integrated to the new models LQ057Q3DC03 and LQ084S3LG03.
LEDs backlighting has proven to be clearly sturdier than traditional cold cathode lamps. Thanks to Sharp's chassis concept, specially optimized for LED backlighting, the backside of the LCD module simultaneously functions as a cooling element for the LED backlight. By these means, both of the new TFT LCDs reach the temperature range between -30°C and 80°C which is necessary for many industrial applications, with a service life of 50,000 hours. Being a solid body, LEDs are essentially more resistant to shocks and vibrations than the glass bodies of CCFLs. Due to the low voltage power supply of LEDs, the high voltage converter that is required for CCFLs can be dispensed with, which reduces the complexity of the system and increases the mechanical stability of the whole display module.
Thanks to its compact format, their robustness and durability, both new TFT LCDs are suitable for a large array of industrial applications, especially for testing and measurement instruments, portable medical monitoring devices and building automation systems. Due to the highly efficient LED backlighting, model LQ057Q3DC03 is predominantly suitable for outdoor and semi-outdoor areas, where applications are exposed to very bright and frequently changing light conditions.
Availability
Sample models of LQ057Q3DC03 and of LQ084S3LG03 TFT LCD are immediately available in Sharp sales agencies and distribution partners in Europe. The beginning of mass production is planned for the first quarter of 2012.
About Sharp Microelectronics Europe
Sharp Microelectronics Europe, Hamburg, Germany, is a divisional company of Sharp Electronics (Europe) GmbH, which is a subsidiary of Sharp Corporation, Osaka, Japan. Sharp is a worldwide developer of core digital technologies shaping the next generation of electronic applications and products. With a portfolio of more than 2,000 components in the ranges of TFT LCDs in screen sizes up to 108 inches, high brightness white and colour LEDs, optoelectronics, CCD and CMOS camera sensors, photovoltaic components, RF-, IC- und LSI-components as well as advanced packaging and integration skills Sharp Microelectronics Europe offers groundbreaking solutions in particular for applications in automotive electronics, mobile / communications technology, industrial automation, TV- and consumer electronics, e-signage and LED based lighting technology. Sharp is dedicated to the improvement of people's lives and environmental protection through the use of advanced technologies. Technology and product development at Sharp is strongly determined by innovation, quality, usability and saving of resources.
Contact
Ralf Schäfer Sonninstraße 3 20097 Hamburg Phone: +49 (040)/2376-2487 Fax: +49 (0)40/2376-15-2487
E-mail:press.sme@sharp.eu
Web Site:www.sharpsme.com