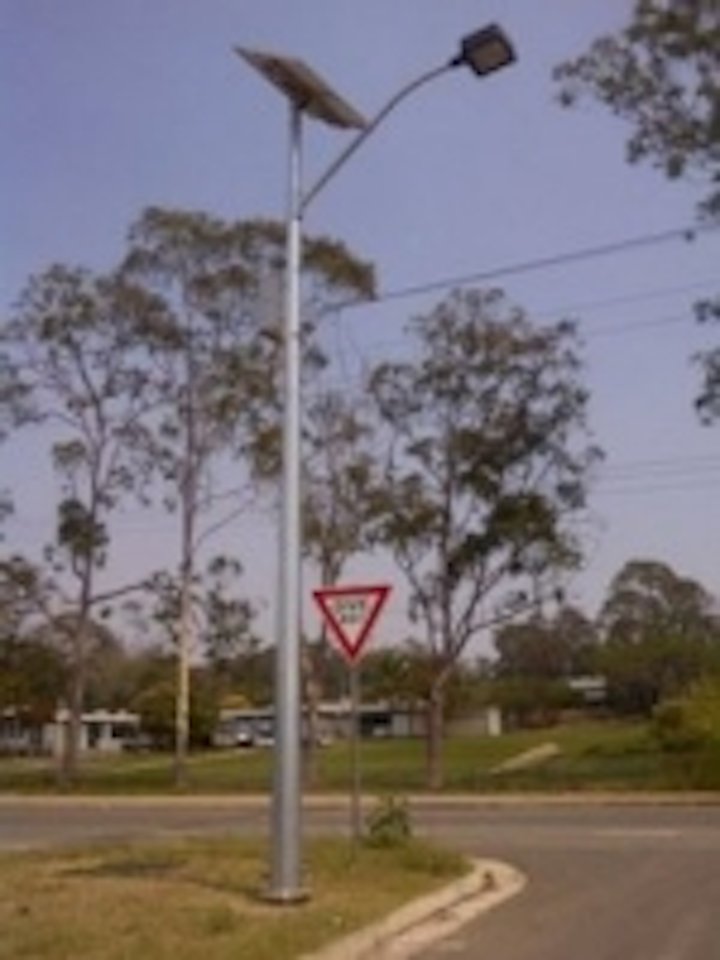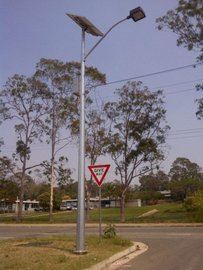 Date Announced: 09 Nov 2011
Sol Inc., a leading global provider of solar LED outdoor lighting solutions, recently furnished 12 shoebox style high-intensity solar powered LED parking lot lights at the Harvey Road car park, adjacent to the touch and junior rugby league fields in Gladstone, Queensland, Australia. The local governing body, Gladstone Regional Council, worked exclusively with Sol's Australian Distributor Rechenberg Security, who initially suggested that providing off grid solar lights would reduce its carbon footprint while increasing safety at the heavily used car park.
GRC Infrastructure Services portfolio spokesperson Councilor Matt Burnett said the Council was looking at every opportunity to deploy renewable technology to meet green initiatives. "The installation of the solar-powered lights is about meeting our community's expectations and helping the environment," Burnett said. "Solar energy also saves on power costs and was approximately 8 percent less expensive to purchase and install. The lights are cost and energy efficient with a battery life warranty of five years, LED light expectancy of 17 years and the solar panel includes a 20-year guarantee."
The GRC also chose Sol's LED solar lighting systems due to the anticipated $3,600 per year savings as compared to grid-tied lighting power consumption costs. The systems required no digging, trenching or wiring to install, which further added to GRC's cost savings.
Paul Wickberg, President and CEO of Sol, Inc., is proud that Gladstone Regional Council selected Sol to provide a renewable lighting source for their parking lot, adding, "We will continue to serve our world-wide customers with state-of-the-art solar-powered and energy efficient grid-tie systems that provide energy independence and economic savings."
Sol, Inc. offers intelligent and customizable solar lighting solutions for corporate, retail and municipal use throughout the world. For more information about Sol, please visit www.solarlighting.com.
About Sol, Inc.
Sol, Inc. is the world leader in solar LED outdoor lighting solutions with more than 50,000 systems installed in more than 60 countries on six continents. Since 1990, Sol has introduced innovative outdoor solar powered lighting systems that provide unsurpassed levels of illumination and reliability. Sol develops, manufactures and markets commercial and industrial-grade solar powered lighting systems for a wide range of lighting applications including area and security, street and roadways, signs, billboards, transit and shelter lighting. What makes Sol's products so exciting is that its parking, roadway and pathway solutions have recently reached grid parity in many cases making their solar outdoor lighting systems an alternative energy product where, instead of the extra cost being offset by future years of energy savings, it is simply cheaper to install Sol's solar lights to begin with - and oh by the way - the energy is free!
Contact
Michele McDermott 772.621.5817
E-mail:michele.mcdermott@solarlighting.com
Web Site:www.solarlighting.com