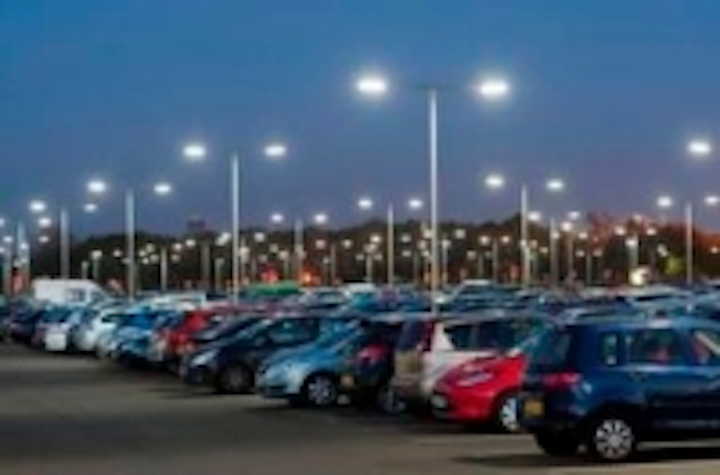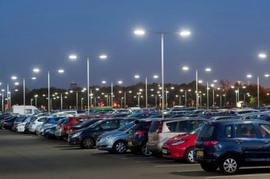 Date Announced: 21 Nov 2011
AWARD winning LED specialist MHA Lighting has saved Newcastle International Airport 70% on its car park lighting costs.
The forward-thinking firm triumphed over other national lighting firms to transform the lighting in the airport's busy car parks with 370 Perimeter Lights (PL).
Greater Manchester-based MHA Lighting created a powerful solution to replace 150 watt SON fittings (170 watt with ballast) with their PL40 fitting - which is just 45 watts inclusive of ballast.
The lights were fitted to 6.5 metre high poles spaced at 18-21 metres to provide Street Standard lighting, light levels and uniformity - giving an average in access of 20 lux.
The new lighting will halve carbon emissions and cut energy emissions by up to 70%.
MHA Lighting Managing Director Tom Harrison said: "We are thrilled that Newcastle International Airport chose MHA Lighting for their installation of external car park lighting.
"The installation looks fantastic. The standard of lighting is excellent and our energy efficient LEDs will create costs savings of up to 70%.
"The quality of the LED lights also improves safety and security at the airport by eradicating pockets of darkness and making CCTV footage clearer."
Terry Clarke, Energy and Sustainability project manager at Newcastle Airport, said: "As part of our commitment to improving the customer experience and reducing the carbon footprint of the business, the airport instructed MHA Lighting to design an LED fitting which would improve lighting levels, reliability, and reduce the on-going energy costs associated with the pre-existing lighting solution in the car parks.
"The result was a 45watts bespoke fitting which replaces the previous 150 watts SONS units. This will save the airport approximately 100 T/CO2 per year and significantly reduce the associated maintenance costs.
"The new lighting has been a great success. It was recently praised in our Park Mark Award assessment with positive feedback on its quality and how it has enhanced the area's safety and security features, which in turn will greatly benefit our customers.
"We are delighted with the installation."
Newcastle International Airport is the second UK airport to choose MHA Lighting's patented LED technology.
Earlier this year MHA Lighting secured a contract to supply 2,500 LED light fittings to Manchester Airport's Terminal 2 and 3 car parks – saving £80,000 per annum on the airport's electricity bills.
Tom added: "Our LEDs use two thirds the energy consumption of our closest LED competitor and electricity prices are continuing to rise.
"Organisations are seeing a 20% in their energy costs and want energy saving solutions like ours now without having to compromise on light quality.
"Already Newcastle Airport is seeing the benefits with the lighting being praised in their Park Mark Award assessment and being a major contribution in them hitting their carbon reduction target for this year."
Additional information:
MHA Lighting has been in operation since December 2009 and is a subsidiary company of MHA Int-Elect, which has more than 10 years' experience in designing and developing innovative electronic solutions.
Fully approved and accredited, this unique and patented technology successfully delivers the advantages of 'traditional lighting' - uniformly distributed, glare-free and safe viewing, clean, fresh light - from an LED lighting solution.
MHA lighting uses award-winning patented Luminanz technology in the design and manufacture if all its products.
All of MHA lights come as fully sealed units and are designed for durability. The rugged and robust design will not break or explode like standard fluorescents.
Contact
Caroline Aspinall 01942 887400
E-mail:caroline.aspinall@mhalighting.com