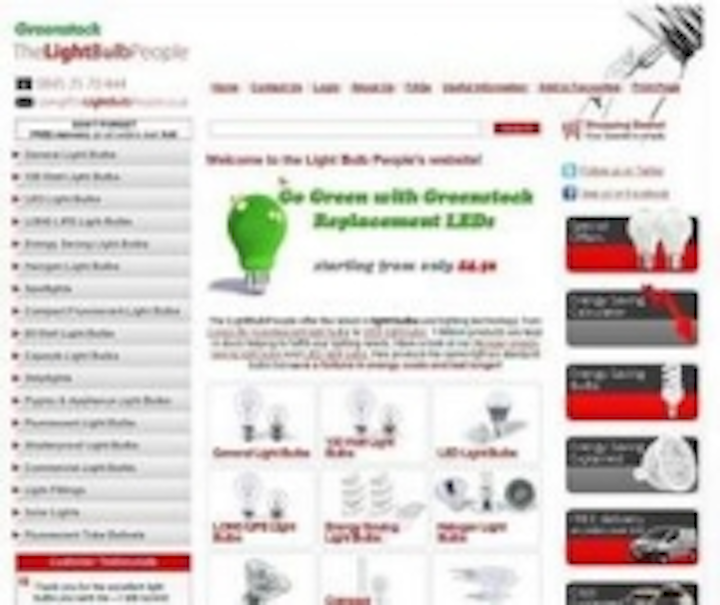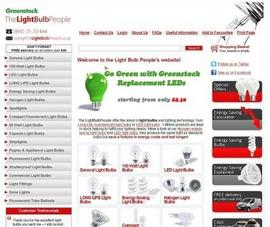 Date Announced: 03 Nov 2011
The Light Bulb People is a brand new website from Greenstock at www.thelightbulbpeople.co.uk and is a portal for buying almost any type of lamp available.
The new website covers traditional incandescent light bulbs of all types, long life versions and a full range of energy saving and LED light bulbs. Also available are halogen lamps, spot lights, strip lights, commercial lamps, fluorescent tubes as well as specialist lamps such as shatterproof, tubes, and appliance light bulbs. There is also a selection of light fittings and solar light fittings available.
Commenting on the new website, Matthew Wallis, Greenstock's marketing director said, "The new website represents one of the most comprehensive selections of light bulbs available online and is ideal for customers looking to find the most energy-efficient solution to their lighting requirements."
With full online shopping facilities, the website offers lamps from all the top brands at very competitive prices, with free delivery on all orders over £45. There is also a lot of helpful information to make choosing lamps easier with explanations on lamp energy savings, an energy saving calculator and how to identify the caps at the base of different lamp types. There are always special offers on the website, some with as much as 70% saving on normal price.
The Light Bulb People website offers both the business user and the consumer an enormous choice of light bulbs, all available from one source with no need to search elsewhere.
The Light Bulb People is a trading division of the Greenstock Lamp Company established for twenty years and operating from Lincoln with a 12,000 sq. ft. warehouse stocking over one million light bulbs. Its accreditation to BS EN ISO 9001 ensures the highest level of service and product quality.
Contact
Matthew Wallis 0845 2570 444
E-mail:sales@greenstock.co.uk