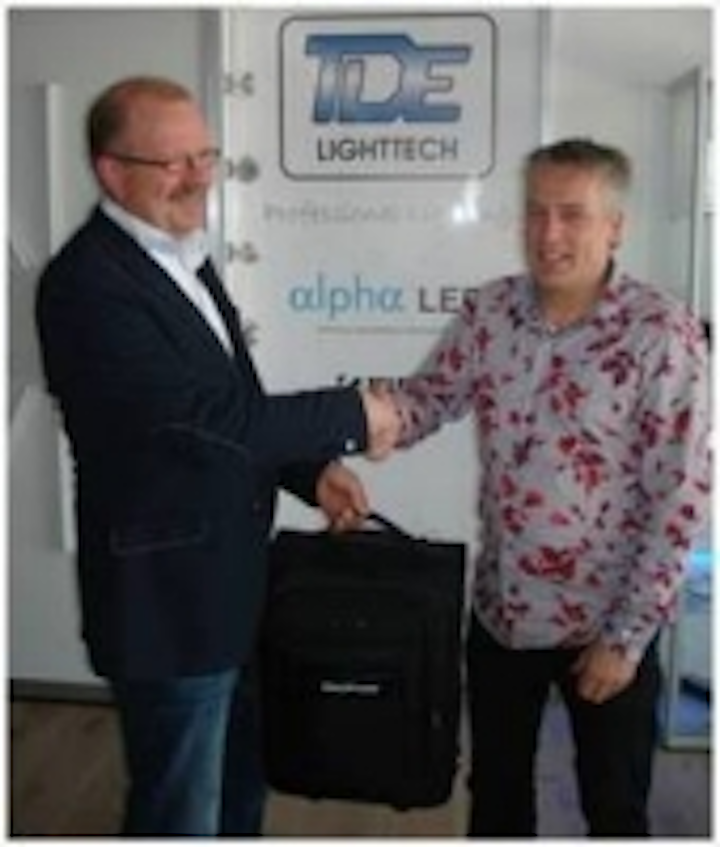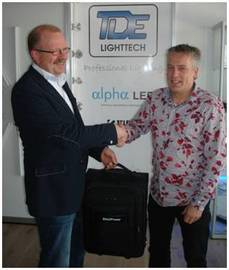 Date Announced: 15 Nov 2011
October 31st this year, Jan-Willem van der Zwaan handed out a free demo set, on behalf of RENA/Bits2Power, to the prize winner TDE Lighttech from Diemen. TDE Lighttech owes this award to his visit to the stand of Bits2Power at Elektrotechniek 2011 in Utrecht.
During the week of 3 t/m 7 October this year, RENA presented Bits2Power to the Dutch home market at Elektrotechniek 2011 in Utrecht. 5 days long, visitors and exhibitors enjoyed themselves and got impressions of the new systems, technologies and products from the entire electrical industry. Similarly TDE Lighttech, who is very interested in the lighting control system and therefore ventured an attempt to win a free demo trolley.
And not without a reason! On a sunny afternoon, Jan-Willem drove to Diemen to hand out the demo trolley to one of the owners of TDE Lighttech. Donald van Rijswijck is very enthusiastic about Bits2Power. "It was a childhood dream for me to combine control and power over the same wires. This system I have not seen so far!".
From this moment on Donald can demonstrate Bits2Power to his clients and do his own internal experiments. He wants to apply this system in the hotel sector and meeting complexes.
Contact
Bits2Power De Ambachten 12 4881 XZ Zundert Nederland Telefoon +31 (0)76-599 599 5 E-mail info@bits2power.com Website www.bits2power.com
E-mail:info@bits2power.com
Web Site:www.bits2power.com