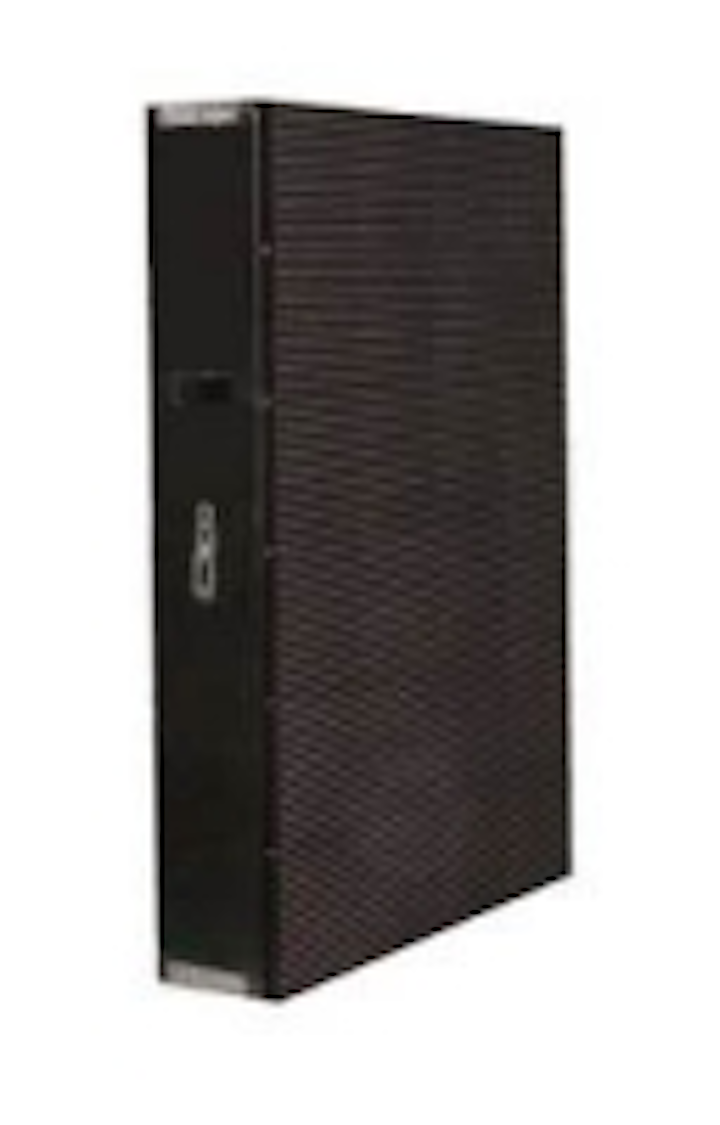 Date Announced: 22 Nov 2011
The Netherlands – Stand 11E62 at ISE 2012 sees leading LED screen manufacturer Lighthouse Technologies exhibiting its latest panels for the installation and rental markets.
Making its first appearance at ISE is the revolutionary VideoBlades SkyRoll™, the result of an alliance between Lighthouse and Pix2o, providing a 12.5mm pixel pitch, modular LED screen that delivers superb image quality both indoors and outdoors.
VideoBlades™ 12 comes in two formats, the aforementioned SkyRoll™ and GroundRoll™ which can deployed by rolling up or down from its patented rotating structure, just like a window shade. The modular format allows for the seamless formation of large-scale screens limited in size only by a customer's needs.
SkyRoll™ deploys down from overhead and is available in 4m, 6m and 8m widths and up to 10m screen heights, whilst GroundRoll™, as the name suggests, deploys up from the floor resulting in the lowest possible rigged weight and is available in infinitely seam able sections 2m to 3m wide, up to 10m high.
Both SkyRoll™ and GroundRoll™ are pre-configured at the factory and shipped to the end user with only a minimal number of electrical and mechanical connections required to operate the system. Additionally, the VideoBlades™ 12 are supported by an integrated truss sub-structure, together these attributes have proven to afford maximized truck packing, unprecedented load in/out speeds, minimum handling and minimum wear and tear.
The VideoBlades™ 12 display system is composed of individual display IMs, called the Blades. These can be organized either horizontally or vertically into a video display of any size desired. They have the added advantage that the Blades can be used in groups or singly as set lighting fixtures and scenic elements. They are all operated from the same control and distribution system.
Also on show will be Impact R10, a new addition to the Impact range designed for the rental market. As with Impact 12 and 16, this 10mm panel has an exceptionally high 6000 nits of brightness, making it ideal for any situation with high intensity ambient light. It offers excellent colour reproduction and 16 bit processing technology.
All Impact panels feature larger panel size for quick installation, are IP65 rated and offer both front and rear access and an easy release IM structure for ease of maintenance – intelligent IM design allows superior flatness – the use of the first outdoor SMD LED chip. Impact is also M5 ready to allow remote diagnostics with the added benefit of LED level error detection.
ISE takes place from 31st January to 2nd February 2011 at the Amsterdam RAI.
Lighthouse Technologies Limited is a global leader in LED display technology that develops, manufactures, and markets LED video display solutions for multiple indoor & outdoor applications, media and entertainment events, and sports arenas across the globe. With numerous technological breakthroughs to its name, Lighthouse has established itself as a multi award-winning leader in the LED display industry that holds itself to the highest standards of quality.
Founded in 1998 Lighthouse has a strong global presence with regional offices in Europe, North and South America, the Asia Pacific and China. Employing the most advanced technology, the highest quality manufacturing facilities, and world-class, round-the-clock technical support, Lighthouse satisfies customers on every major continent, captivating the imagination of millions. For more information about Lighthouse, please visit
Contact
Sarah James Gasoline Media
E-mail:info@lighthouse-tech.com
Web Site:www.lighthouse-tech.com