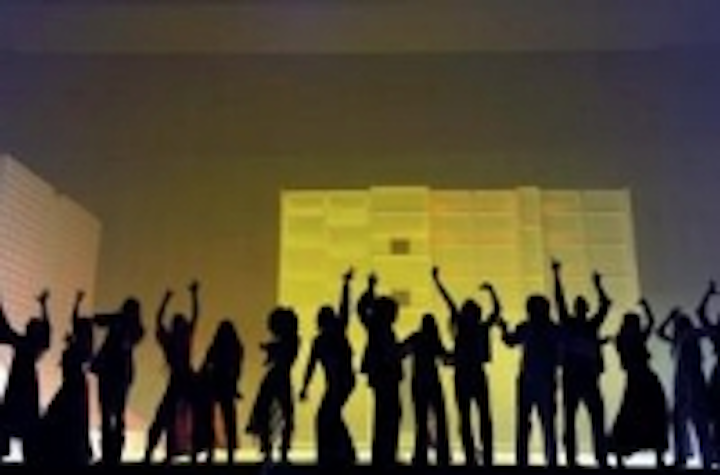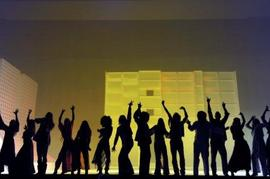 Date Announced: 28 Nov 2011
Theatre Bonn, a large repertory venue in the former German capital, has taken delivery of 50 of ETC's newest LED fixture – Selador Desire – and 10 Selador Classic Lustr LED units as part of a massive refurbishment project.
The fixtures complement around 900 fluorescent fixtures in various sizes and colours; 900 PAR cans; 70 moving lights, 50 HMIs with shutters and scrollers.
Max Karbe, head of lighting at the theatre, explains: "The first time we worked with Selador products was for the Brazilian contemporary dance company Grupo Corpo. They brought a large number of Lustr fixtures with them; we could see that they worked really well, and were really impressed. We had already decided that we wanted a high output, energy efficient LED fixture for our rig.
"Ludwig Krauss, ETC's Regional Sales Manager for the German speaking area, arranged for us to test 10 Selador Classic Lustrs and to get more acquainted with the seven colour mixing technology. After looking at our finances, we decided to go ahead and buy them.
"For a modern opera production at the theatre, we combined the Lustrs with a number of 2.5kW HMIs with scrollers. The LEDs were located overhead and the HMI on stage – with excellent results."
Karbe realised LED technology could meet his needs and decided to look for a small, quiet, powerful LED fixture which was similar in size and shape to a PAR can. "With the Desire Lustr+," he continues, "we found an incredibly good fixture with seven colour mixing technology; high output; and no fan or scroller noise."
"We bought the first 50 available Desire fixtures, which were delivered just in time for technical setup. We hung fixtures on each side of the audience as diagonal side lights; from the centre position, about 2m from the stage floor; on the first and second balconies; and replaced lots of noisy PAR can scrollers from above the orchestra. We also used the LEDs as backlight wash and for the back wall.
"We were delighted by the luminaires' ability to produce every colour we needed thanks to the colour mixing system. They worked very well when mixed with our CMY moving lights, but we're definitely looking forward to replacing scroller fixtures, so that we can reduce our usage of colour filters.
"It's amazing to see each of the seven colours in use – we were stunned by the high output and deep colour saturation.
"We had great technical support from both ETC and dealer Rogge & Derks, who trained us in how to get the most out of the new fixtures; they were even available on call outside normal working hours, for when we had questions. We were never on our own."
Theatre Bonn's main stage is the Opera House, seating 1,024. It complements the Workshop Stage and Kammerspiele Bad Godesberg (repertory drama areas seating 150 and 400 respectively); and various drama stages across the river in Bonn Beuel showing drama and modern opera in old industrial factories. The theatre's rehearsal stages and workshops are also located across the river, where up to 4 stages seat up to 600. The theatre hosts around 30 productions and 200,000 visitors per year. Initially, the Seladors are only being used in the Opera House, but plans are in place for them to be used in the drama areas in future.
Selador Desire comes in a number of different models, each optimised for specific uses, just like the original Selador Classic. There are models with regular or super bright outputs; and an IP-66 rated version can be used outdoors in the toughest of weather conditions.
For more on ETC LED lighting and how Selador and conventional fixtures work together in a hybrid rig for the highest quality of light, please go to layersoflight.com
For more information on ETC and its products, please visit www.etcconnect.com
Contact
Elliot Herman +44 (0)20 7159 1567
E-mail:elliot@harmerpr.com
Web Site:www.etcconnect.com