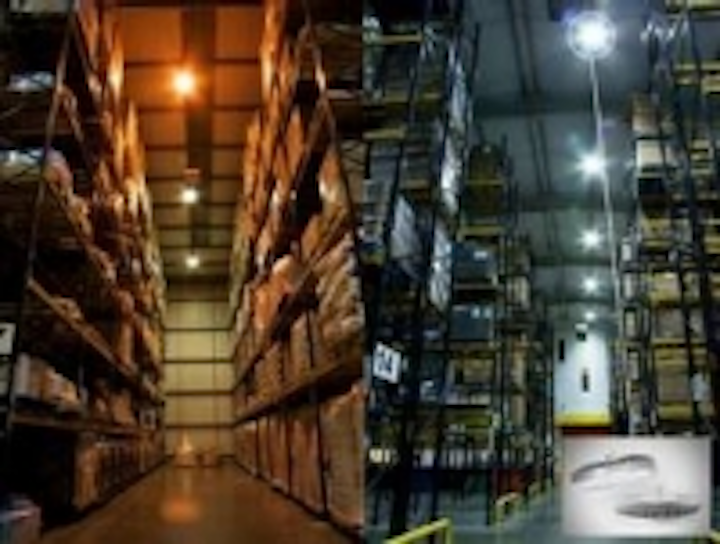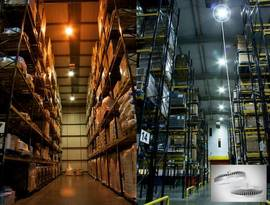 Date Announced: 10 Nov 2011
Dialight (LSE: DIA.L), the innovative global leader in LED lighting technology, is proud to announce another industry award for its DuroSite LED High Bay, this time for LUX magazine's Industrial Retrofit of the Year. The award was collected by customer Paul Cope, Managing Director of March Foods, at the first annual LUX Live trade show.
The winning installation is a 6,500 sq metre warehouse facility in Cambridgeshire where the 150W Dialight LED High Bays paired with occupancy sensors replaced 84 450W high pressure sodium fittings, resulting in more than 70% energy savings, while reducing the amount of CO2 emissions by 100 tonnes per annum. In addition to the energy savings and environmental benefits, March Foods now enjoys maintenance free lighting and no longer requires regular use of a cherry picker to replace lights.
About March Foods
March Foods is one of the UK's leading food contract manufacturers and packing businesses, specialising in providing timely and high quality production services. This privately owned UK business operates from its 11,000 m² (120,000 ft2) purpose built premises in Cambridgeshire, offering its brand-owning customers individually tailored production cells, warehousing, laboratory facilities, engineering workshops, offices and an extensive range of blending, filling and packing equipment. The company's dedicated Continuous Improvement team is focused on examining all lines new or established and looking to see how it can improve every aspect of its operation including process reliability, quality and efficiency aimed at improving service.
Contact
Dialight Corporation 1501 Route 34 South, Farmingdale, NJ 07727 Tel: 732-919-3119 Fax: 732-751-5778
E-mail:info@dialight.com
Web Site:www.dialight.com/