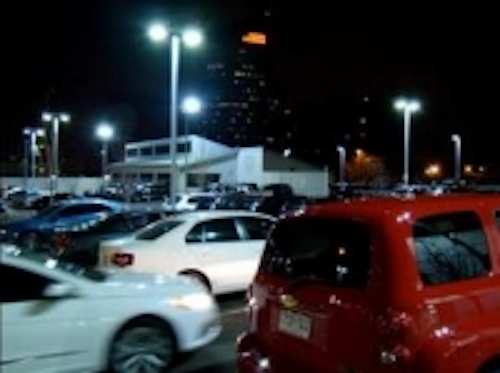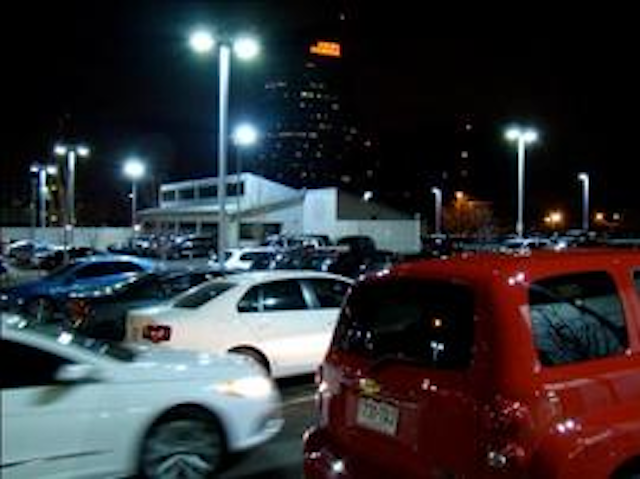 Date Announced: 21 Jan 2011
Albuquerque, New Mexico - Qnuru™, the Noribach Group's smart energy digital lighting division, and SoGoGreen, a Colorado-based distributor of LED lighting products and services, today announced that Emich Volkswagen of Denver has installed Qnuru's LED bulbs throughout its new and used car dealership. Emich VW, the oldest Volkswagen dealership in Colorado, is owned and operated by Fred Emich, a 30-year old, 4th generation auto retailer. In 2009, the dealership garnered the 2nd highest U.S. ranking in the Volkswagen's 360 Dealership Award for exceptional customer service.
Qnuru's distribution partner, SoGoGreen, upgraded 85 of Emich VW's exterior and interior high wattage lights with Qnuru's Vector line of LED retrofit bulbs. Vector LED retrofit lights are designed for customers who want to preserve and reuse their existing lighting poles and housings by replacing inefficient high intensity discharge (HID) lamps with energy efficient LED bulbs. The 750-1000 watt HID lamps in Emich VW's parking lot lights were retrofitted with Vector 131-161 watt LED bulbs. In addition, the dealership's outdoor wallpack, pathway and flood lights were upgraded with Qnuru LED bulbs. Inside the dealership's service and paint bays, 400 watt ceiling-mounted high bay light fixtures were retrofitted with 102 watt Vector LED bulbs. The Qnuru LED retrofit project reduced Emich VW's lighting energy use by nearly 80% and the dealership will earn a return on its investment in approximately 18 months based on energy savings from its LED lights and conservation rebates offered by Xcel Energy and the City and County of Denver.
"Our accountant said we would be crazy not to switch to LED lighting based on the operating cost savings alone," said Fred Emich, partner and operator of Emich VW. "But our motivation for upgrading to LED technology was not just financial. Customers come to us because of VW's reputation for producing cars with superior environmental performance—high fuel efficiency and low carbon emissions. They naturally assume that VW dealerships are equally environmentally proactive. Qnuru's LED lighting allowed us to shine the light on our green dealership efforts as well as save money."
"Colorado is one of the most environmentally conscious states in the U.S.," said Ellie Fargher, founder and CEO of SoGoGreen, a Denver-based distributor of Qnuru's LED lighting solutions. "Businesses and consumers here understand that our future relies on green energy and that the cleanest energy is the watt not used. Fred Emich, Xcel Energy and the City and County of Denver deserve a collective round of applause for their support for LED lighting."
Qnuru's Vector retrofit product family of high wattage LED bulbs fit all major commercial and industrial light fixtures. Installable by a licensed electrician in less than 20 minutes, they offer an average return on investment of 16-30 months and carry a Noribachi-backed 5-year warranty. Qnuru's Prism product line of low wattage bulbs are 80% more energy efficient than incandescent bulbs and 50% more efficient than compact fluorescent and linear fluorescent bulbs and come with a 3-year Noribachi warranty. Vector and Prism smart energy LED solutions are UL Listed, ETL-Certified and designed, assembled and tested in the US.
"Fred Emich is an admirable example of how young business leaders are greening their operations from top to bottom, not just to save money, but because they fully appreciate the consequences of environmental inaction," said Rhonda Dibachi, co-founder and COO of Noribachi. "The vision, enthusiasm, and commitment to smart energy applications by young entrepreneurs like Emich is an inspiration for business executives of any generation."
About Emich Volkswagen
Emich Volkswagen is the oldest VW dealership in Colorado and the sole Denver VW retailer. The dealership has occupied the same location for over 50 years. In 2009, Emich VW ranked 2nd in the nation in Volkswagen's 360 Dealership Award for exceptional customer service. In addition to sponsoring numerous community organization and athletic events, Emich VW is the premier sponsor for World Challenge GTI and the Robb Holland racing team. For more information, visit
www.emichvw.com
.
About SoGoGreen
SoGoGreen Light Solutions, founded in 2007, is a Colorado-based distributor of LED lighting, the most technologically advanced and energy-efficient lighting in the world. The company provides customized lighting solutions for almost every commercial and industrial application. SoGoGreen performs light energy audits for customers and assists in navigating through rebate programs to maximize energy savings and return on investment, while providing excellence in customer service. For more information, visit
www.sogogreen.com
.
About Qnuru
Qnuru, a division of Noribachi, is a digital lighting technology innovator. Our intelligent lighting solutions deliver unparalleled light quality while reducing grid dependency to positively impact your bottom line. We design and manufacture brilliant lighting solutions, including Vector high wattage LED retrofit solutions for the commercial and industrial markets; Prism low wattage LED bulbs for homes and offices; the Matrix product line of new LED-based luminaires, and the Helix family of solar-powered LED luminaires. Qnuru products are UL Listed, ETL-Certified and designed, assembled and tested in the U.S. Qnuru is part of the Noribachi Group, a clean technology firm. For more information about how we can take your lighting light years ahead, visit
www.qnuru.com
.
About the Noribachi Group
The Noribachi Group is creating next-generation smart energy applications for businesses and consumers worldwide. The Noribachi's suite of low-power, self-powered smart energy solutions includes commercial, industrial and residential LED bulbs and luminaires; solar and hybrid solar/grid-powered consumer electronics; and industrial equipment that harnesses renewable energy sources. Using Noribachi's smart energy applications, businesses and consumers can take control of their power consumption while reducing their environmental footprint. Noribachi is privately held with offices in Albuquerque, NM; San Francisco, CA; and Shanghai, China. To learn more about the Noribachi Group and how smart energy applications can empower your world, visit
www.noribachi.com
.
Contact
Joseph P. Gillach The Noribachi Group, LLC Tel: 415-515-4275
E-mail:joe@noribachi.com