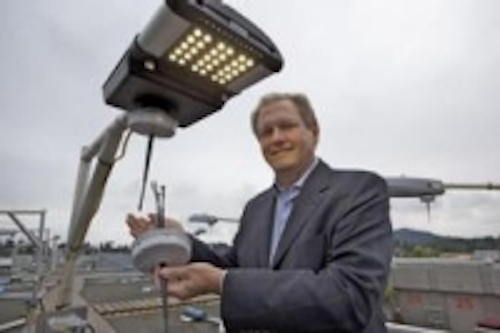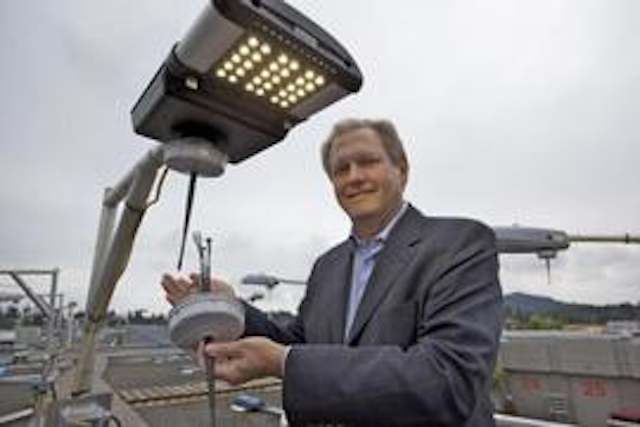 Date Announced: 13 Jan 2011
Victoria, British Columbia - Streetlight Intelligence Inc. (TSX-V:SLQ, "SLQ"), of Victoria, British Columbia, Canada, a leading developer of adaptive street light control and monitoring technology, and National Semiconductor Corp. (NYSE:NSM, "National"), a leading provider of analog and power management technology, have entered into a non-binding memorandum of understanding (MOU) to integrate SLQ's Lumen IQ(tm) Adaptive Street Light Control Systems and National Semiconductor's LED driver technology and assess further business opportunities that may arise. The companies' intentions are to develop and promote future integrated LED driver and intelligent control and monitoring solutions for street lighting, as well as enhance SLQ's existing intelligent control and monitoring product for high intensity discharge ("HID") street lights.
"We anticipate marketing products to LED street light manufacturers that are feature rich while offering a major cost advantage over current options, which could potentially have a dramatic effect on the overall adoption of LED-based adaptive street lighting," states Vince Krynski, CEO of SLQ. "By working closely with National, our ultimate objective is to increase the use of intelligent street lighting controls, reduce the cost of production and ease the cost of installation."
The two companies initially expect to collaborate on integrating SLQ's control system with National's LED driver solution for street lighting. They will also evaluate development possibilities for the next generation of hardware for the Lumen IQ(tm) adaptive street light management system, including a spatial redesign of the Lumen IQ(tm) controller to fully integrate inside all styles of street light fixtures.
"SLQ shares our vision regarding the global adoption of adaptive street lighting. With National's abilities in integrated circuitry, analog and power management systems along with SLQ's advanced control and monitoring technologies for both LED lighting as well as HID legacy systems, there is an opportunity to realize our shared vision to develop a unique, world-class street lighting technology platform," said Joe DeNicholas, Director of National Semiconductor's Lighting Business Unit.
All of the foregoing is subject to formal agreement and regulatory approval.
ABOUT NATIONAL SEMICONDUCTOR
National Semiconductor is a leader in power management technology. Known for its easy-to-use analog integrated circuits and world-class supply chain, National's high-performance analog products enable its customers' systems to be more energy efficient. Headquartered in Santa Clara, Calif., National reported sales of $1.42 billion for fiscal 2010. Additional information is available at
www.national.com
.
ABOUT STREETLIGHT INTELLIGENCE INC.
Streetlight Intelligence Inc. develops advanced street light optimization systems. Trademarked as Lumen IQ(tm), SLQ's technologies provide improved lamp performance, adaptive lighting control, and system-wide communications for centralized street light management. SLQ's systems enable street light operators to significantly reduce their community's energy consumption, maintenance costs and environmental impact. SLQ is a public company listed on the TSX Venture Exchange under the symbol "SLQ". For more information, visit
www.StreetlightIQ.com
.
Contact
David Davies HarbourWerks Strategies direct: 250.382.4332
E-mail:ddavies@harbourwerks.com