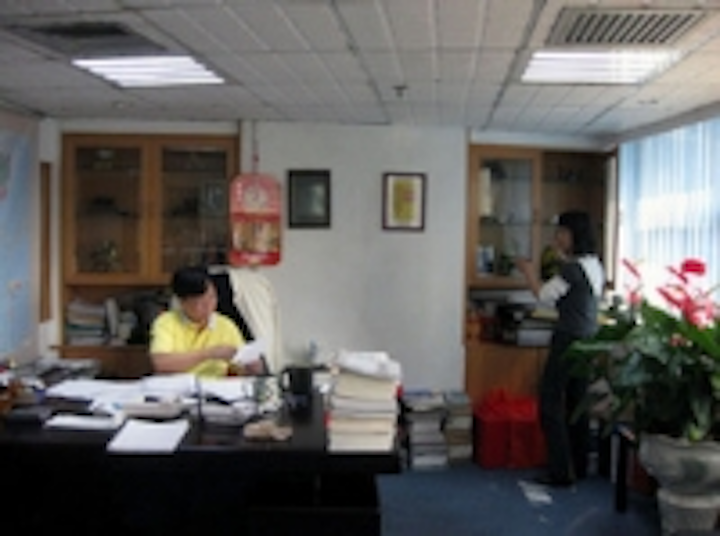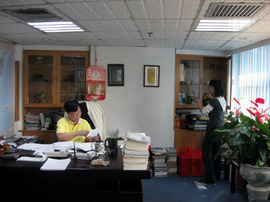 Date Announced: 18 Jan 2011
Shenzhen, P.R.China -- Unibond LT2230(2X2ft 30W LED troffer) were adopted by Shenzhen Huashen Trading Co.,Ltd.(HS), which owns the 9th floor of Shenfang Plaza, a 66-floor office building. A total of 158 LT2230 troffers were installed.
After the retrofit, HS will save approximate 2/3 electricity cost of lighting, so does the maintenance expense, simultaneously the offices are around 1/3 brighter than before. For most staff working here, the most exciting change is no longer bothered by the all-day long noises from the conventional fluorescent tubes. " The noise never stops, every day since I come into the office" said miss Tang, who has been working here over 15 years. The ROI of the retrofit is within 17 months, while Unibond offers 3 year warranty.
Dr.Wei, HS` president, made the decision to replace all fluorescent tubes by Unibond LT2230 after 6-months trial. In July 2010, 8 LT2230s were installed in Dr. Wei`s office and the company`s financial dept and prove its industrial no.1 performance.
About Unibond LED troffer
Unibond`s LT2230 is hopefully to be the industrial first LED troffer that has LED`s real life but not expensive. The outstanding performance includes 35℃ operating temperature of LED feet,32℃@housing(Ta=25℃),total flux 2518.8lm, 80.22lm/W(this figure is higher than the highest record(product test ID: 09-41) of DOE CALiPER ROUOND 9.) CRI75. So far this is highest lumen output efficacy in this industry, also its thermal management is the best too in the industry. However, the cost of LT2230 is much lower than competitors.
LT2230 is ideal for supplying high-quality general illumination in corridors, offices, schools, hospitals and retail environments.
About Unibond
Unibond, local Taiwan-background LED lighting maker, is dedicated to converting LED technology to lighting application, improving LED lighting products, life quality and environment. Unibond has been cooperating with lighting giants for years, now is seeking overseas distributors. To learn more, please send email or make phone call to contact below.
Contact
Stanley Ho Marketing director Shenzhen Unibond Electrical and Lighting co.,ltd. Building B8,Duocai Ind. Park, Baishixia Ind. Zone, Fuyong,Baoan, Shenzhen, P.R.China Office: 0086(755)6115-0016
E-mail:info@ublight.com
Web Site:www.ublight.com