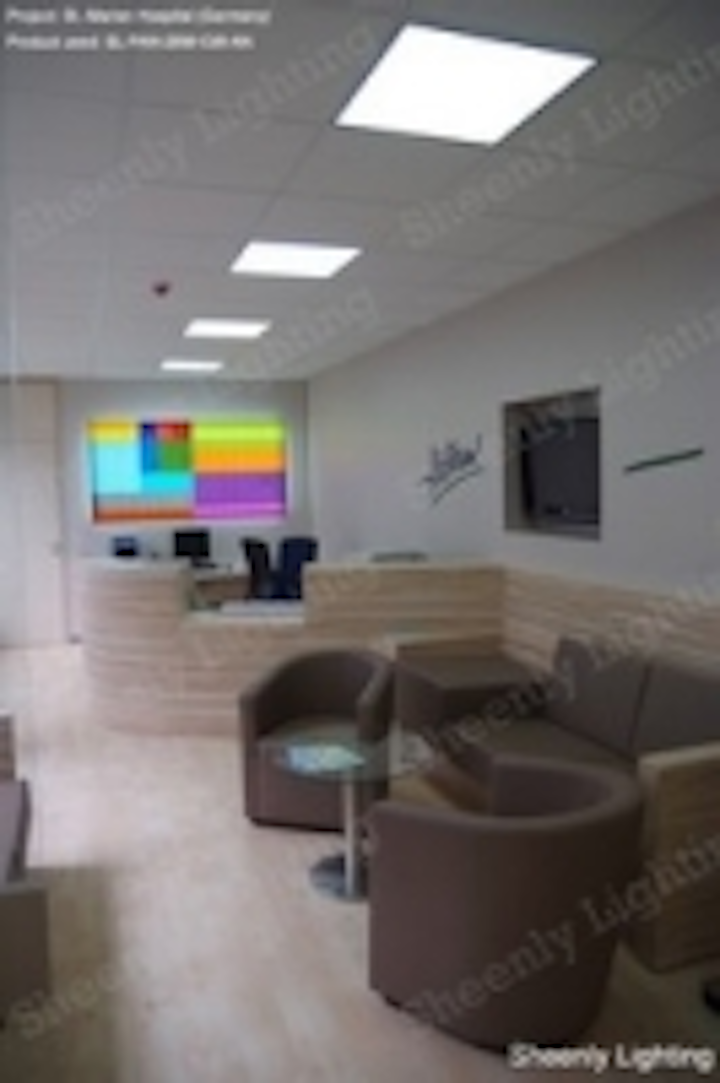 Date Announced: 28 Jan 2011
Sheenly Lighting installed its ultra slim LED panel lights in St.-Marien Hospital, which located in Altstadtstr. 23 44534 Lünen, Germany. The new style luminaires make this hospital a very modern and clear atmosphere, when customers enter the lobby, they are always surprised by these amazing new light fittings.
Sheenly LED panel light - super bright, high CRI (Color Rendering Index) and closed to natural light - is a modern indoor lighting product. Our LED panel light adopts high quality LEDs as light source. It features a unique circuit controlling design, and when compared to conventional lamps, panel light has better illuminance performance, and the light is very harmonious. No frequent flash, energy saving and environmental protection. Our panel light average life span is 50,000 hours.
Contact
Sheenly Lighting Co., Ltd No.88 Zhuyuan Road, Minhang District, Shanghai 201112, China Tel: +86-21-6411-3138
E-mail:sales@sheenly.com
Web Site:www.sheenly.com