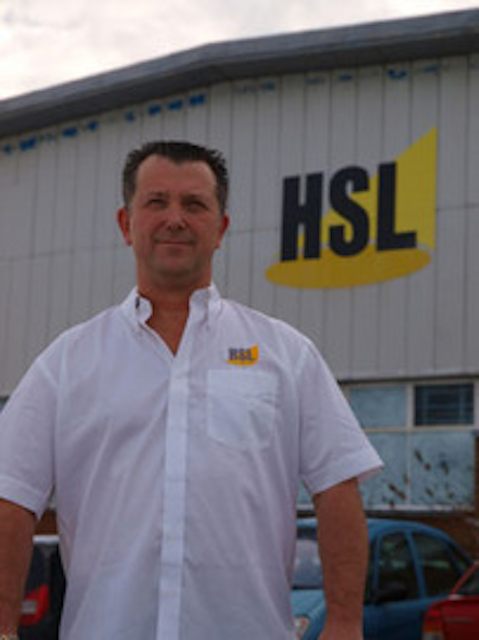 Date Announced: 14 Jan 2011
Following one of their best ever years, leading UK lighting rental company HSL has invested another £2.5 million in the last 2 months just to service its current work.
The purchases include 300 of the latest Robe moving lights, including the first 60 x LED Wash 600s off the production line in the Czech Republic; 100 x Robe 600 spots and 100 x Robe 600 washes, plus an additional 40 Robin Beam 300 and Beam 700 units.
12 Robert Juliat Lancelot 4K Arena followspots, supplied by Robert Juliat's distributor in the UK, White Light.
60 x Liteware Chrome high output LED up lighters supplied by GDS, which are battery powered and ideal for corporate events and fast deployment in venues with tight get-in times.
Continuing with its constant investment in new LED products, adding to an existing stock of Colourweb 250, 200 pieces of the highly desirable ChromaQ Colourweb 125 LED surface, once again bought from AC Lighting.
Over 1 million dollars has been invested in acquiring Vari*Lites this year, giving HSL a large stock of VL3500 and VL3000 Spots, VL3500 Washes, VL1000 Arc ERSs and VL1000 Tungsten ERSs.
MD Simon Stuart says, "We've experienced extraordinary and sustained growth in every sector this year, and are ensuring that we can meet the specifications of all the different projects, and keep offering the latest premium products and technology".
In addition to that mentioned above, HSL has also purchased an assortment of different power distribution units from SES and also many kilometres of cable from AC lighting, as well as 15, 20, 25 and 50 metre circular A-type trusses from James Thomas Engineering.
In the automation department, a further 12 Kinesys master beam trolleys have been added to the inventory, along with 24 slave beam trolleys. This is a fast growing visual effect being utilised on many shows, with Kinesys rated as one of the best and most dynamic systems available comments Mike Oates.
HSL's current and recent work includes tours with the UK's favourite boyband JLS, veteran electronica gurus OMD, indie rockers Foals and comedian Peter Kay's ongoing arena tour.
They have been on the TV with Coronation Street's 50th Anniversary Quiz, Ant & Dec's Push the Button, Dating in the Dark, the Chase, Divided, Pointless and Soccer Aid 2010 to name but a few.
They are supplying lighting to no less than 17 pantomime shows around the country for the festive season, 15 of them for leading theatre producers QDos.
There are also numerous corporate presentations, special events and parties on the go.
Simon Stuart says, "Yet again, our success is the product of some amazing teamwork by everyone involved in the company, from our very proactive project management team to our hard-working technicians and engineers on the road and on the front line. Long may it continue. And we're already forecasting a strong start to 2011", with another additional warehouse facility being added to their existing facility early in the New Year.
Contact
For more press info on the HSL Group, please contact Louise Stickland on +44 (0)1865 202679/+44 (0)7831 329888 or Email louise@loosplat.com. Contact HSL direct on +44 (0)1254 698808.
E-mail:info@hslgroup.com
Web Site:www.hslgroup.com