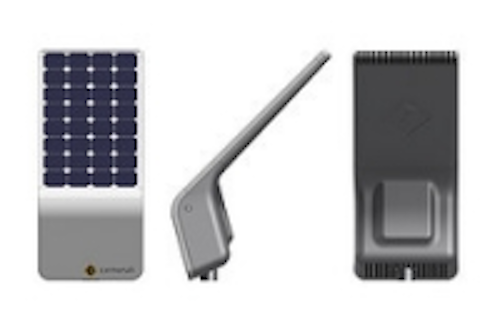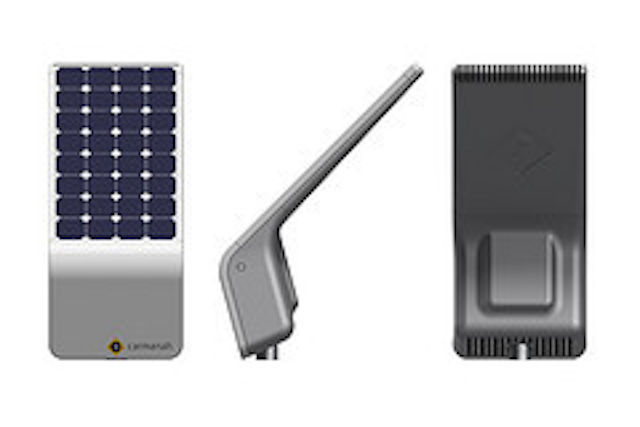 Date Announced: 25 Jan 2011
VICTORIA, BRITISH COLUMBIA, CANADA (January 24, 2011) – Carmanah Technologies Corporation (TSX: CMH) is providing 70 EverGEN 1710 solar LED lighting systems to illuminate Haxton Way Trail for the Lummi Nation Indian Reservation, Lummi Nation, Washington.
The EverGEN solar lighting systems are being deployed to improve the safety of pedestrians that use the popular three-mile long pathway, which stretches across environmentally-sensitive wetlands.
Working with Carmanah and local lighting agent, Illuminating Resource LLC., the Lummi Nation based the decision to use the EverGEN solar lighting systems on the need to increase trail security and usefulness after dark, while preserving the integrity of the natural environment.
The Haxton Way Trail follows a network of protected wetlands and wetland complexes, which account for almost half of the Lummi Reservation's total upland area.
"The Lummi Nation is committed to preserving the natural wetlands and interconnected systems. Carmanah solar lighting allowed us to succeed in providing light where it was needed while protecting the delicate environment surrounding the trail", comments Robert H. Pell, Project Manager, Lummi Nation Planning Division.
Operating free from the grid, the EverGEN solar lighting systems are installed without the need to dig or trench power to each system. Establishing underground wiring in a traditional lighting scenario would have posed a potential threat to the delicate wetlands.
In addition to acknowledging these ground sensitivities, the new EverGEN systems will operate in accordance with International Dark Sky Association (IDA) Guidelines, which recommend limiting light trespass or 'sky glow' to help protect nocturnal ecosystems and nocturnal wildlife.
In concert with increased security and environmental protection, the EverGEN systems are also incorporating Advanced Occupancy Sensing technology. Advanced Occupancy Sensing will activate the lights on Haxton Way Trail in a synchronized manner to provide illumination where needed when any one light senses motion. This functionality significantly increases energy efficiency and utility cost savings while preserving the natural dark sky when the trail is not in use.
Following luminaire installation, the results of the EverGEN systems lighting project will be reported to the National Indian Council and the two Government bodies responsible for project funding, the Federal Lands Highway Department and the Recovery Accountability and Transparency Board. The report will be used to evaluate the feasibility of launching similar projects with like technology for more Tribes throughout the country – in a sense, providing the basis for wider acceptance of sustainable technologies.
"Of most importance is the increase in safety that this project provides the community," says Pell. "Hopefully, this project will become a model for other Tribes and communities, showing that community-driven initiatives like this can happen."
"We are very happy that Carmanah technology was a part of this community-initiated project," said Ted Lattimore, Carmanah CEO. "It speaks to the viability of solar LED lighting, not just in terms of improving safety while preserving sensitive ecosystems, but also in the way it can help communities exhibit environmental leadership and provide a model for other communities to follow."
About Carmanah Technologies Corporation
Since 1996, Carmanah has been engineering some of the most advanced solar LED lighting on the market. With over 300,000 installations worldwide, Carmanah technology has been put to the test in virtually every environment on Earth. Featuring a patented energy management system that provides enhanced autonomy and system performance, reliable off-grid lighting is something Carmanah is known for. Carmanah is a publicly traded company, with common shares listed on the Toronto Stock Exchange under the symbol "CMH". Carmanah is backed by a worldwide network of lighting professionals, for more information visit www.carmanah.com
About Lummi Nation
Lummi Nation is a Coast Salish tribe in the state of Washington with rich history, culture and traditions. They are fishers, hunters, gatherers, and harvesters of nature's abundance. They envision their homeland as a place to enjoy an abundant, safe, and healthy life. With the preserving of their heritage and rich traditions, Lummi Nation is very committed to the environment and new technologies. In addition to Geo thermal (heating /cooling), wind generation and eventual tidal generators they are now happy to add to the list solar technology with the installation of solar lighting along the Haxton Way Pedestrian Trail . We are happy to be partners with Carmanah.
PHOTOS: http://www.flickr.com/photos/carmanahsolar
Contact
Media Contact: David Davies 250.382.4332
E-mail:ddavies@carmanah.com
Web Site:www.carmanah.com