SunLED Corporation unveils new NinjaLED series
Jan 25th, 2011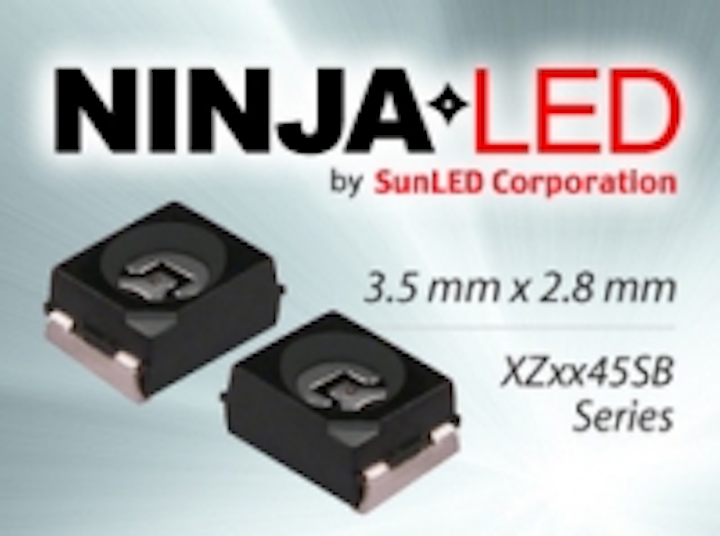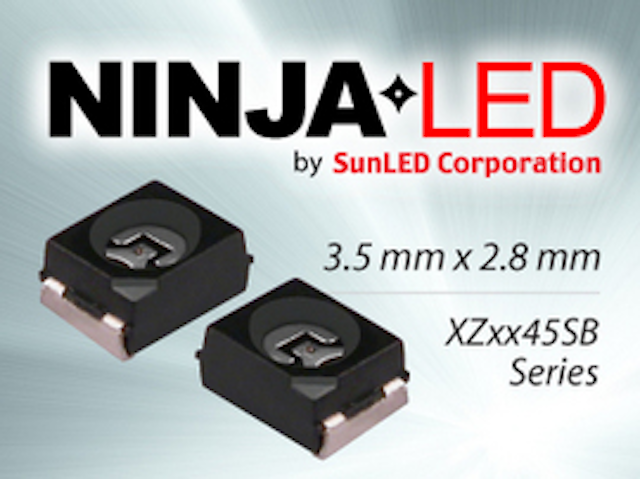 Date Announced: 25 Jan 2011
NinjaLED - Born from tradition, and kept as a secret...Until now.
SunLED reveals its black casing PLCC2 LED to the masses. Only an LED such as this one, which is capable of providing a finer point of illumination in a reflective package, can be deemed worthy of the name NinjaLED. Characteristically of the color, the black housing absorbs the light around it to increase contrast, making it an ideal LED for indoor displays where light bleed can become an issue from one pixel to the next when viewed up close. The black casing color also helps improve the look of your design where in the off-state of the LED, white just may not be as aesthetically pleasing. Behind a tinted acrylic sign panel, you can say it's almost as if it weren't there - masked in the darkness.
High reliability, high brightness and low power consumption makes this outstanding package a significant industry advantage in consumer devices, audio equipment, indoor signs, backlighting as well as automotive interior illumination. Visit
http://www.sunledusa.com/NewProducts.asp?ID=24&Tab=SPEC
for additional product information and contact a SunLED sales representative to order a sample today.
About SunLED Corporation
SunLED is one of the world's leading manufacturers of optoelectronic products. Since established in 1989, SunLED has grown and propelled to offer an exceptional extensive line of LED Lamps, Surface Mount LEDs, and LED Displays. SunLED produces more than 320 million LEDs every month to support customer's demands.
With SunLED's commitment to provide global exposure in North America, came about the renowned SunLED Corporation of America, based in Los Angeles/CA established in 1995 - Sales, Technical Support, Customer Service & Stocking Facility. SunLED/US branch shares and creates strong core values to drive our robust foundation. Since the beginning, SunLED has always stood for providing quality products, offering most cost effective solutions and providing the utmost excellent customer service.
We are an organization that strives for perfection and making a statement for everyone to remember: "SunLED - Guaranteed to Shine!"
Contact
SunLED Corporation 4010 Valley Blvd. #100 Walnut, CA 91789-0935 TEL: 909-594-6000 FAX: 909-594-6008
E-mail:sales@SunLEDusa.com
Web Site:www.SunLEDusa.com