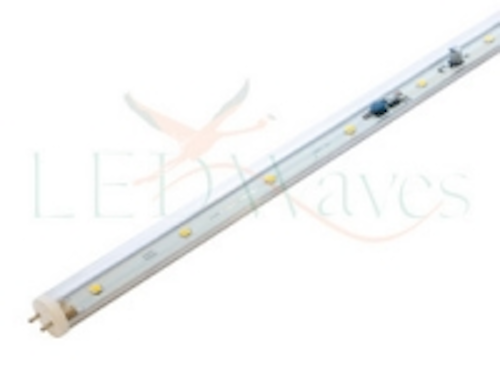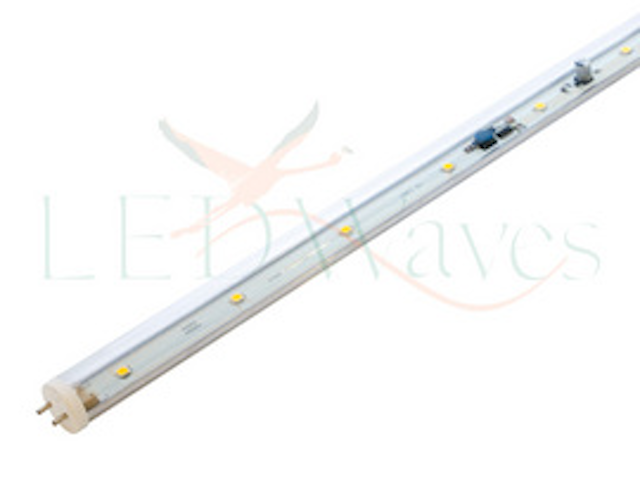 Date Announced: 10 Jan 2011
LED Waves is proud to present the brand new Genesys L Series LED Tube Lights. Engineered in-house, this replacement for fluorescent tube lights has been grabbing loads of attention on the trade show circuit. And industry professionals can see why: With a lifespan of 30,000 hours and operating on less than half the wattage of standard fluorescent T8s, LED tube lights can save a business hundreds of dollars a year on electricity and replacement/maintenance costs.
The Genesys LED Tube Light is plug-and-play, meaning it readily fits into your existing fluorescent tube sockets. (Both 120VAC and 277VAC versions are available.) And installation is incredibly simple; just bypass or remove the ballast. Most electricians say the process takes about 5 minutes total.
Engineers may be interested to know that the Genesys L Series runs on CREE High-Power LEDs. Check out the cut sheet for these tube lights at LEDWaves.com, or call 1-800-986-0169 for more details.
Contact
1 800 986 0169
E-mail:nancy@ledwaves.com
Web Site:ledwaves.com