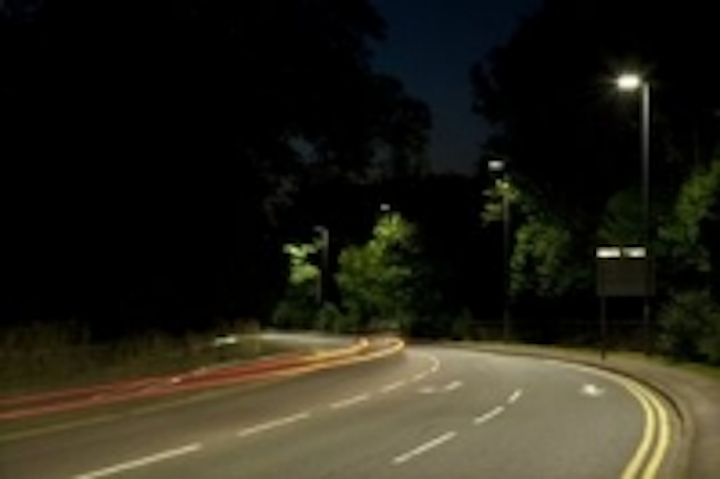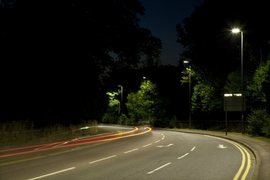 Date Announced: 04 Aug 2011
Gloucestershire Highways, United Kingdom – Philips has worked in partnership with Gloucestershire Highways to introduce a new, cutting-edge LED lighting system along the A40 London Road in Cheltenham, leading down to the world famous racecourse. Philips developed the new lighting system in conjunction with Gloucester Highways, providing a solution that would improve road visibility and safety, reduce energy consumption and lower maintenance costs. Philips' lighting scheme also worked to the existing spacing pattern in order to reduce installation costs and minimise disruption.
At the centre of Philips' new lighting scheme for the A40 London Road was the latest in LED technology, the SpeedStar incorporating LEDGINE. The SpeedStar is an ideal cost effective and energy efficient solution due to the modular concept of LEDGINE within SpeedStar, starting with 16 LEDs through to 160 LEDs in increments of 8 LEDs, there is complete flexibility to light a scheme to the exact requirement thereby maximising energy savings. This is especially useful when using existing spacings, as on the A40 London Road, because there is no need to over light areas, which sometimes is the case with step changes in HID lamp wattages. For this project the SpeedStar luminaire also included a CMS Open Protocol Dimmable system to further enhance the energy saving potential of the new scheme.
The highly energy-efficient LED technology introduced by Philips made it possible to achieve extremely low power consumption as well as offering maintenance savings. The long life of Philips LEDs also reduces maintenance costs, cutting Gloucestershire Highways carbon footprint compared with replacing and disposing of low pressure sodium lamps.
The SpeedStar is also able to deliver bright white light at street level, an ideal feature for road safety. The white light increases visibility to help drivers detect movement faster and from greater distances, in comparison to yellow light due to its lower luminance threshold – something essential for a busy road such as the A40 London Road. As such, SpeedStar can address some of the fundamental concerns about safety on major highways while also providing a sustainable solution and improving the safety standards for both motorists and residents.
Barry Greenaway spokesperson for Gloucestershire Highways added "Philips LED technology offered Gloucestershire Highways a cost effective and sustainable solution to meet the challenges of a modern and dynamic urban environment. This solution not only provides reduced energy and lower CO2, but also lowers maintenance costs and improved safety standards for both motorists and pedestrians alike."
"Philips introduced a new lighting system in line with our demanding brief that no additional lighting positions were to be established and that existing lighting positions were to be retained. This meant close collaborative working between Philips and the Gloucestershire Highways team led and co-ordinated by the street lighting team leader Ken Pitt, to ensure a high performing installation was achieved".
About Royal Philips Electronics
About Royal Philips Electronics
Royal Philips Electronics of the Netherlands (NYSE: PHG, AEX: PHI) is a diversified health and well-being company, focused on improving people's lives through timely innovations. As a world leader in healthcare, lifestyle and lighting, Philips integrates technologies and design into people-centric solutions, based on fundamental customer insights and the brand promise of "sense and simplicity." Headquartered in the Netherlands, Philips employs over 120,000 employees with sales and services in more than 100 countries worldwide. With sales of EUR 22.3 billion in 2010, the company is a market leader in cardiac care, acute care and home healthcare, energy efficient lighting solutions and new lighting applications, as well as lifestyle products for personal well-being and pleasure with strong leadership positions in male shaving and grooming, portable entertainment and oral healthcare. News from Philips is located at www.philips.com/newscenter.
Contact
Philips Electronics, Corporate Communications UK Barbara Neate Tel; +44 1483 293 071
E-mail:barbara.neate@philips.com