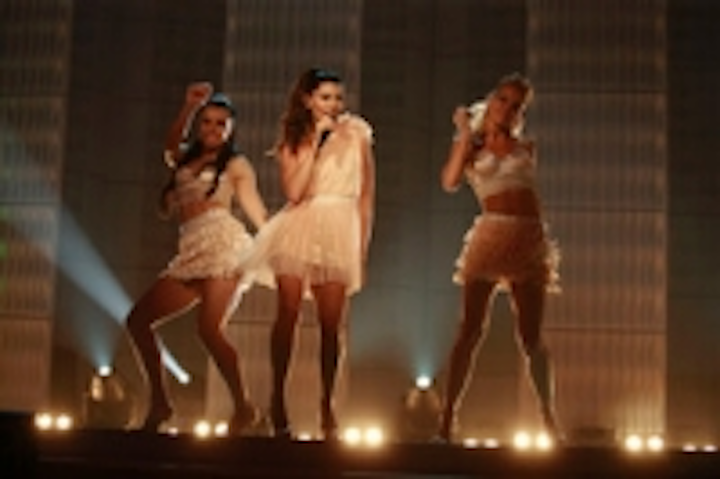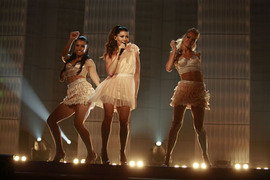 Date Announced: 25 Aug 2011
Robe lighting supported the 51st ZLÍN FILM FESTIVAL - International Film Festival for Children and Youth in Zlín - Czech Republic, which is the oldest and among the largest film festivals of its kind worldwide. It attracts over 100,000 visitors to see nearly 600 films from more than 50 countries screened over 8 days.
It was originally staged in Zlin because the city in south-eastern Moravia had one of the first big movie studios in the Czech Republic, which was founded by famous local entrepreneur Jan Antonin Bata in 1936, Since 1918, Bata developed the city extensively in the process of building his shoe empire. The film studio was originally used to make promotional and advertising material for his company and products and gradually became the most prominent centre of filmmaking focussed on children and young people. It also became famous for its animation work, and has been used by numerous international directors over the years.
Robe's marketing manager Jiri Baros arranged and co-ordinated Robe's support for the Film Festival. He says, "We wanted to support this event because it is a not-for-profit project for children from all parts of the Czech Republic, and focused on children with disadvantages - physical handicaps, mentally disabilities, those without parents or from care institutions. The organising team work very hard all year round for one goal - to bring smiles to childrens' faces".
The festival is much more than just movie screenings, featuring a full accompanying program of concerts, live performances, seminars and lectures, etc.,
New Venue
This year the main screening venue was the new Congress and University Centre, designed by Eva Jiricna Architects. Robe provided lighting to pick out the Film Festival branding around the exterior of the building using Anolis ArcLine multi-chip LED fixtures, and also lit a Skoda Super vehicle - Skoda was one of the main sponsors - which was on display at the front, with 4 x Anolis ArcSource 96s, giving it a striking presence.
In front of the building, across the street from the red carpet area was a 20 metre long, 6 metre high metal structure constructed to hold flags representing all the participating countries, which was spectacularly lit with 4 x Anolis ArcPad Xtremes for the duration of the Festival.
The Festival Awards Ceremony event was staged in the Congress Hall's main auditorium and broadcast live on national TV channel, CT1, and for this Robe supplied a quantity of ColorSpot and ColorWash 1200 plus ROBIN 600 Beam, Spot and Wash moving heads.
Lighting was designed by Dušan Kšír and operated by Milan Lokvenc. The set was designed by Tomáš Rusín and the Awards show was directed by Petr Soukup. Twelve high profile Awards were presented by Jan Čenský, including the acclaimed Golden Slipper Award for the best feature film for children. This was won by The Liverpool Goalie, the feature film debut of Norwegian director Arild Andresen.
Skoda VIP Party
The prestigious Skoda VIP Party held in the atrium of the newly opened Baltaci Hotel required some special visual enhancements to make it a magical evening for all attending.
The lighting design by HUCOT- a collective of independent young artists focused on visual works - started with a model of the new Skoda Fabia RS which was lit simply and effectively with 4 x Anolis ArcPad 96s in white. Powerful, bright and capable of producing a rich and a proper white, these were exactly right for the job.
Inside the atrium itself were 5 x Robe DigitalSpot 7000 DTs, which were loaded with special content containing the new Skoda logo and a short historical movie from the leading car manufacturer. They were projected on to two large screens, 10 metres wide by 4 metres deep. Four of the projectors were overlaid in 2 pairs and merged to feed the screens, while the fifth beamed the logo prominently around the auditorium. The content was also produced by HUCOT.
SYNOT TIP Party
Company Synot Tip was the main (general) sponsor of this year's festival and their lively and up-beat party was held in the atrium of the University library building that was designed by Eva Jiricna. The visual design was again created by HUCOT and the theme was historical Italy.
Hucot created special content for projections from 5 Robe DigitalSpot 7000 DTs which was mapped onto the glass brick wall in the atrium, covering an area of 30 by 7.5 metres.
This was a huge success and the HUCOT creative team love working with the DigitalSpot 7000s saying, "Robe DigitalSpots are the only projectors of their kind on the market offering such a wide variety of possibilities and features, all of which are usable, practical and work well. The mapping is so easy, and you can very precisely recreate an image as big as you can imagine."
Six Robe ColorSpot 1200E AT moving heads were positioned on the first floor balcony on flightcases and used to light the space, adding extra ambience and atmosphere. All lighting fixtures were controlled via an Avolites Pearl console, operated by Václav Ondrousek.
Final Film Party
This event followed a massive gala dinner for 2500 guests at Zlin's Film Studios high on a hill in the city's Kudlov neighbourhood - which is also the Filmová Škola Zlín - one of two film schools in Zlin. In here the Robe team picked out the room architecture and created a colourful and interesting environment, enhancing the mood with very subtle slowly shifting lighting looks throughout the dinner and after-party.
Inside the main building, the space was lit with 4 x Anolis ArcLine multi-chip units, 4 x ArcSource 96s and 4 x ArcSource 48s.
In the garden, a selection of trees and foliage were lit with another four ArcPad 96s and the exterior of the building illuminated with a Robe CitySkape Xtreme - one of the most powerful outdoor LED fixtures on the market, together with 3 Anolis ArcPad Xtremes, which highlighted the area immediately around the Studios.
Jiri Baros sums up, "This year's festival graphics and visuals were very colorful and funny. We wanted to reinforce this identity with the best of what Robe and Anolis lighting and digital products have to offer – helping to create a colourful, interesting, stimulating and bohemian atmosphere. The Final Party was a real challenge for us and the result was amazing. The venue was completely transformed from last year, people felt very comfortable and were having such a great time that many did not leave until sunrise!"
He adds that during the festival days they met lots of significant people working in TV, theatre and film studios, plus design and architecture students and really enjoyed discussing their needs, ideas and future creative ambitions.
Contact
Louise Stickland +44 (0)1865 202679/+44 (0)7831 329888 + 420 571 751 510.
E-mail:louise@loosplat.com
Web Site:www,anolis.eiu