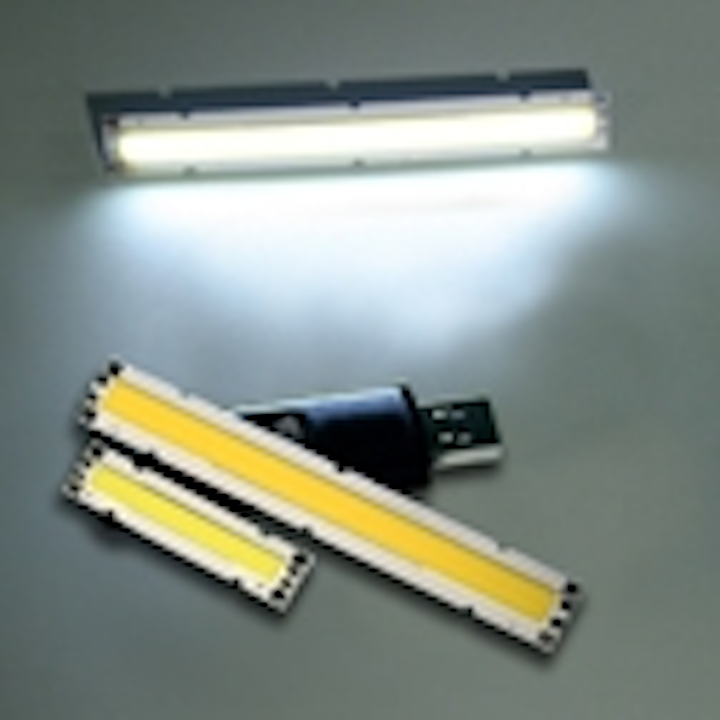 Date Announced: 11 Aug 2011
JKL Components Corporation, provider of quality lighting solutions since 1972, announces a new addition of the ZLP Low Profile Series LED to its family of linear LEDs and high bright lighting components.
The ZLP light bars are designed to provide high light output in a compact space. While many high power LED bars exist on the market, many challenges exist, including a harsh point source of light, increased power consumption and heat. The ZLP successfully addresses these challenges and is a high-performance lighting unit.
The elongated LED unit is mounted on a flat heat sink and the tight pitch of the design gives the appearance of a solid line of light, delivering up to 100 lumens per watt.
The ZLP was designed to provide maximum versatility. Each bar has a dual connection making it possible to connect several together for use as a continuous parallel or a planar light source. The ease of board-to-board connection and simple screw mounting make the ZLP light bars ideal for edge lighting, backlighting, architectural lighting and machine-vision applications. Use the ZLP when space is limited and extreme brightness is required.
The individual ZLP bars are available in 1.6" and 3.5" lengths and can be ordered in shades of cool white, neutral white and warm white. Technical drawings and additional information is available on the JKL website along with a high‐resolution photograph ‐ www.jkllamps.com/images/ZLP‐series.jpg and general information on our linear LED product lineup can be found at www.jkllamps.com/linear‐led
Since 1972, JKL Components Corporation offers quality lighting solutions utilizing a wide variety of technologies, including LED, incandescent, fluorescent, ultraviolet and gas‐filled lighting. JKL is registered ISO‐9001.
Contact
For additional information, please contact Jeremy Elder, Product Development Mgr, JKL Components Corporation, 13343 Paxton Street, Pacoima, CA 91331. Telephone (818) 896‐0019. Email sales@jkllamps.com. http://www.jkllamps.com.
E-mail:sales@jkllamps.com
Web Site:www.jkllamps.com