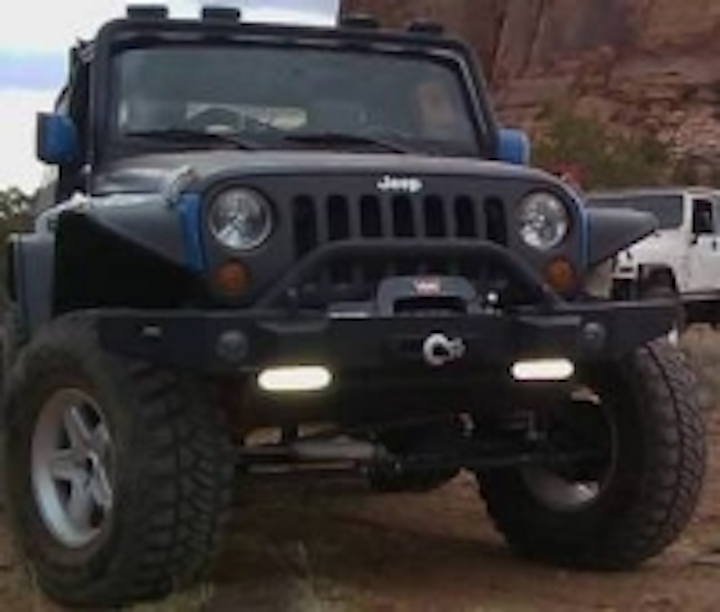 Date Announced: 05 Aug 2011
FARMINGTON HILLS, MI -- Philips Automotive Lighting North America introduced two new versions of its Daytime Running Light -- LED DayLight 8 and 4.
People today are spending more time on the road and more time customizing their vehicles.
Philips LED DayLight DRLs give vehicles a distinctive appearance setting the driver apart from the crowd. Philips DRLs substantially increase the visibility of the car to other drivers and pedestrians, and have a low energy consumption compared to existing halogen headlamps. Philips LED DRL smart clip-on system and plug-and-play connectors make installation quick and easy.
"Our new aftermarket LED DayLight 8 and 4 insures high visibility for safer daytime driving. Both are equipped with Philips LUXEON(R) Rebel LEDs and are SAE and DOT compliant. Moreover, these stylish, energy efficient solutions are the slimmest DRL modules on the market and very easy to install," says Dennis Samfilippo, General Manager of Philips Automotive Lighting North America.
About Royal Philips Electronics
Royal Philips Electronics of the Netherlands is a diversified health and well-being company, focused on improving people's lives through timely innovations. As a world leader in healthcare, lifestyle and lighting, Philips integrates technologies and design into people-centric solutions, based on fundamental customer insights and the brand promise of "sense and simplicity". Headquartered in the Netherlands, Philips employs about 117,000 employees with sales and services in more than 100 countries worldwide. With sales of EUR 22.3 billion in 2010, the company is a market leader in cardiac care, acute care and home healthcare, energy efficient lighting solutions and new lighting applications, as well as lifestyle products for personal well-being and pleasure with strong leadership positions in male shaving and grooming, portable entertainment and oral healthcare. News from Philips is located at www.philips.com/newscenter .
Contact
For further information on Philips' new LED DRLs please visit the microsite www.daylight-led.com or call 1-800-257-6054
Web Site:www.daylight-led.com