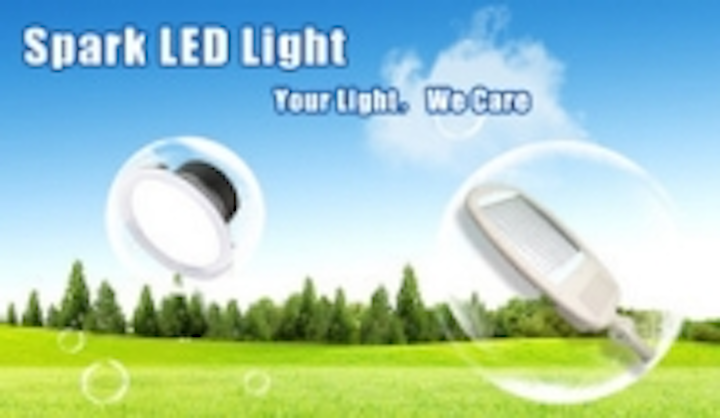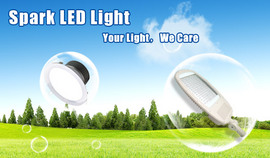 Date Announced: 04 Aug 2011
Spark will introduce hundreds of lighting fixture, including outdoor and indoor lighting at Hong Kong International Lighting Fair. For outdoor, there are LED traffic light, HP LED streetlight, and Mini LED streetlight and lawn lamp; for indoor, there are tunnel light, high bay, LED tube light, bulb, spotlight and cabinet light etc.
Spark intelligent street light adopts a new independent intellectual property right of the intelligent driver. Leaded by a central street light control system, it can control the lamp brightness from 0-100% and feedback the working situation of each lamp to the central control street light system by remote control, and this kind of function can highly improve the management efficiency of road lighting administrative authority.
Intelligent street light system of LEDs outdoor street lighting can help local communities do their part in meeting this global challenge. Intelligent street light systems utilize the latest LED technologies to optimize the light intensity according to the situation by dimming the lamp. All lamps can be communicated with, so their condition can be assessed remotely and controlled remotely. At the same time, intelligent LED street lights are also more benefit for EMC energy investment companies to control the electricity charge and cost.
For indoor lighting, Spark Multi-Color LED Bulb uses a handheld Remote Control to effect color changes, light intensity changes and action modes as well as power your LED bulb on and off. You can select an individual color or brightness level or choose one freely as well as our LED panel light, LED down light.
At the same time, all of these LED lighting products which demonstrated the ability and confidence of Spark as one of leading innovation enterprises in LED lighting industry. By providing one-stop solution, Spark can provide diversified intelligent lighting solutions to meet various kind of demand from customers and experience customers with high quality, energy-saving, environmental friendly.
We enhance our innovation for LED application technology and marketing promotion, trying to advance the overall level of LED lighting technology, expand market share and contribute in pushing forward the continuous, healthy and rapid development of China LED lighting industry.
Spark have the honor to attend this fair as usual, our booth is 5B-C21. With 11 years of continuous research and development experience, wide range of LED lighting products and creditable quality, Spark gain the preference and confidence from domestic and overseas customers and market has extended to over 150 countries and regions.
With substantial industrial foundation, innovative technology, leading advantage, scale production capability and experience, Spark will provide more high quality, reliable, efficient and energy saving, low carbon products and solutions for people's green life.
Contact
Aileen Huang Spark Marketing Director Tel: (86 755) 8390 4366 Fax: (86 755) 8390 4766
E-mail:sales@spark-oe.com
Web Site:www.spark-oe.com