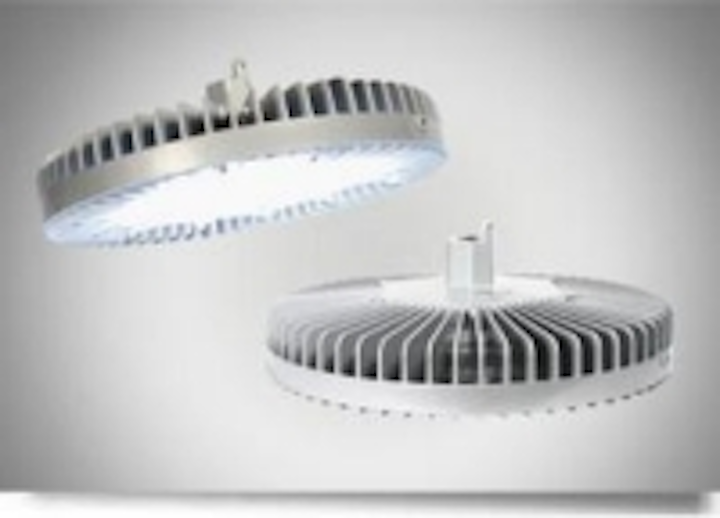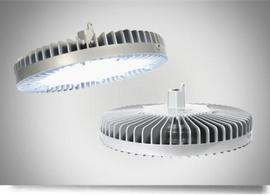 Date Announced: 05 Aug 2011
Farmingdale, NJ – Dialight (LSE:DIA.L), the global innovation leader in LED lighting technology, today announced the launch of its new 14,000 lumen LED DuroSite® High Bay fixture. Delivering 93 lumens per watt, the new DuroSite fixture is the most efficient high bay luminaire on the market.
This latest addition to its award-winning DuroSite LED High Bay product line, Dialight's innovative new design offers nearly 20 percent more light output with no increase in power consumption: the High Bay still consumes just 150 watts for maximum efficiency and minimal heat output. The new 14,000 lumen product also offers exceptionally long life, up to a full decade of worry-free, maintenance-free operation backed by the company's five-year full performance warranty.
Featuring Dialight's unique anti-reflective coated Crystal View AR lens, the new DuroSite High Bay offers superb optics and durability, exceeding the IEC 61215 protocol, successfully enduring more than one year of damp heat exposure (85°C at 85% relative humidity), 60 cycles of humidity/freeze testing and 17 weeks in ASTM 8-117 salt fog testing with negligible impact on light transmittance.
The unit is IP66 certified, UL1598A listed and IDA Dark Sky compliant for use in outdoor and marine locations, in addition to indoor use for warehouses, manufacturing facilities and cold storage applications. The Dialight High Bay also comes in at just one-fourth the height of conventional HID fixtures for a lower installation profile that reduces dust and dirt accumulation and interference with air circulation or other structures.
"Our High Bay products have already proven to be the most efficient industrial lighting solution in a wide range of applications, with many of our customers realizing a payback period of less than two years," said Roy Burton, Dialight's Group Chief Executive. "Now with even greater light output at the same low wattage, companies that are considering LEDs have yet another incentive to make the switch to LED and take advantage of the outstanding rebates now available in every state."
With more than 30,000 units installed in under two years, including many at the Fortune 100 level, Dialight's DuroSite High Bay boasts the largest installed base of LED high bay fixtures in the industry for industrial applications. The product line has also garnered industry praise for its superb energy efficiency and savings, earning both a Platinum award for Best Retrofit and a Gold award in the in the High Bay category in the 2011 Architectural SSL Product Innovation Awards, and it was recently named a Top Money-Saving Product for 2011 in the Lighting category by BUILDINGS Magazine.
In addition to the new 14,000 lumen DuroSite product, Dialight also offers its SafeSite High Bay for hazardous location use, the first fixture of its kind to be certified for Class I Div 1 and Div 2, Class II Div 1 and Div 2, and Class III Div 1 and Div 2 applications. Other versions of Dialight's award winning LED high bays include narrow aisle optics, neutral white and cool white color temperatures, occupancy sensors and dimmable options.
For more information on these products and more, which are now listed on the U.S. federal government's GSA Schedule 56 for Buildings and Building Materials/Industrial Services and Supplies under contract number GS-07F-0664X, visit www.dialight.com
About Dialight
Dialight (LSE: DIA.L) defines the current state of LED lighting technology with continuous innovations in light output, efficacy and reliability for their complete line of high-specification lighting fixtures specifically designed for industrial, commercial, hazardous location, transportation & infrastructure applications. These results are directly related to the company's ongoing commitment to advancing solid-state lighting products that vastly reduce maintenance, improve safety, ease disposal, and are more environmentally friendly – thereby helping to reduce CO2 emissions, the dominant GHG contributor to global warming. The company is headquartered in the UK with operations in the USA, UK, Denmark, Germany, Australia, Japan and Mexico. More information about the company, its LED products and solid-state lighting technologies can be found at www.dialight.com.
Contact
Caroline Aponte
E-mail:caponte@sspr.com